This article may contain affiliate links, which may earn us a commission - at no extra cost to you - if you use one of our links. Please see our disclosures page for more information.
There are so many types of junk journals to choose from, which is just one of the many reasons why I've fallen in love with this craft.
There are a plethora of different aesthetics, themes, colour combinations, styles, etc to suit you no matter what your tastes are.
And you can make junk journals out of almost anything, which means there's also a wide mix of difficulty levels to suit each and every one of you fellow crafty people.
Intrigued? Keep reading to discover over 35 different types of junk journals you might want to try making. I hope you find this list helpful, inspiring and chock-full of junk journal ideas!
Types of Junk Journals
Because there are so many different styles and aesthetics, binding methods and materials when it comes to junk journaling, I thought it would be easier to separate the different types of junk journals I've come across into categories.
As always, as I discover more about this craft myself, I'll be sure to update this list as and when.
4 Types of Junk Journals Using Different Materials
Let's start with the many different base materials you can use to make junk journals. This isn't an exhaustive list; rather it's a list of the most common types of junk journals.
1. Junk journals made from upcycled vintage books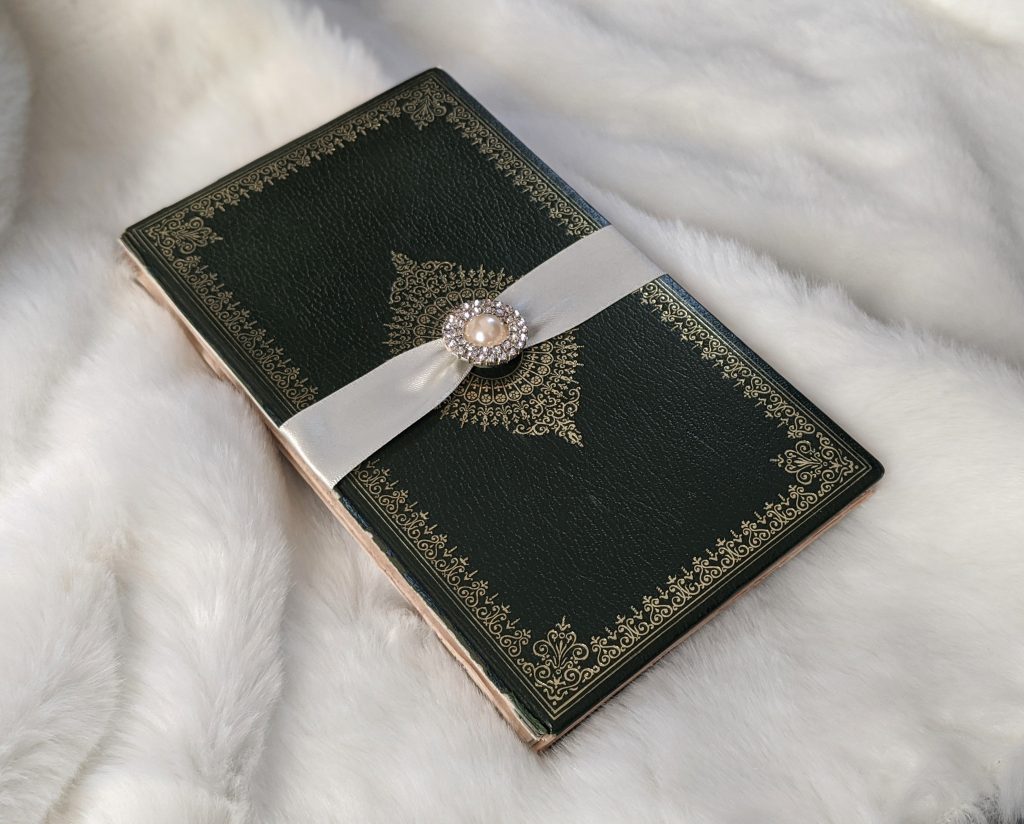 Whether you bind your pages straight into an empty book cover, use a hidden spine binding method, cover your book cover with fabric, paint it, or decorate your cover with pretty papers, you would have made a junk journal by upcycling a vintage book.
This is a great method if you want a hardcover junk journal, but don't like the idea of measuring or cutting book boards and spines.
Another easy method would be to create an altered book junk journal, which often doesn't require using any binding method at all!
RELATED: 18 Junk Journal Cover Ideas To Inspire You
2. Fabric-covered or softcover junk journals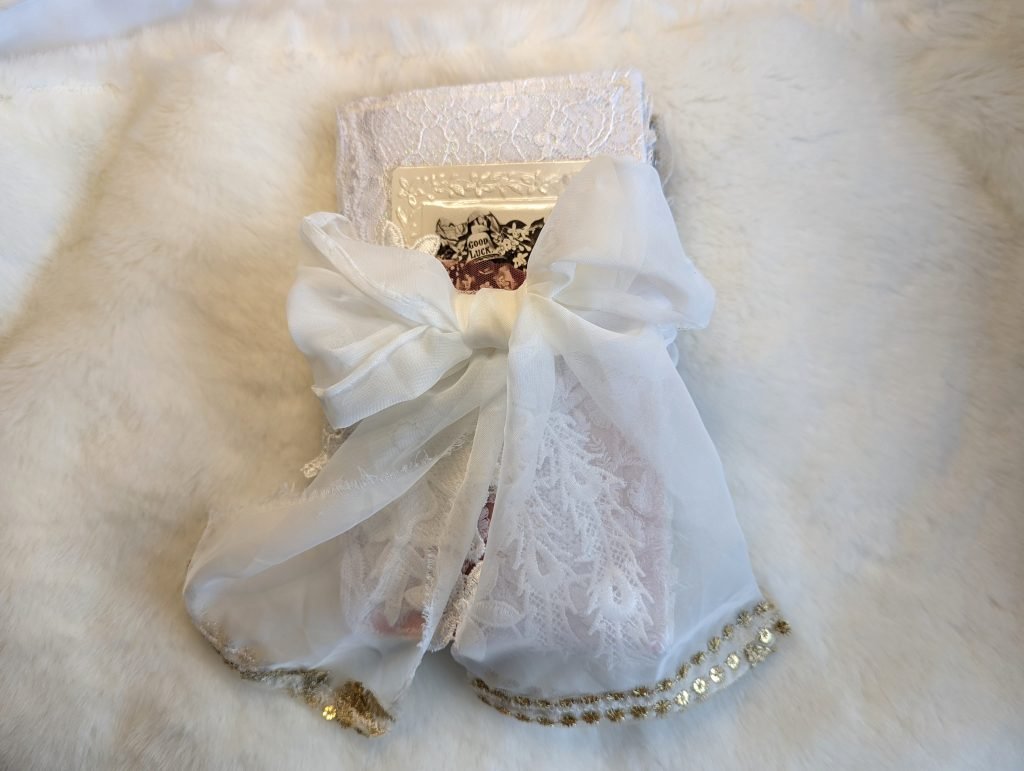 Next up are fabric-covered or softcover junk journals. This is my favourite way to make a junk journal as I love the tactile feel that fabric gives them. I also like that it contrasts with the harshness of paper.
You could cover a vintage book or book boards with fabric. This would give you a hardcover junk journal, which still has a tactile kind of feel.
Or you might want to use a piece of vintage quilt or things like padded placemats to give your journal a really interesting squidgy feel in your hand.
Alternatively, one of my favourite ways to make a junk journal is to start with a strong A4 envelope and cover it with fabric. This enables you to get a decent-sized journal without the faff of measuring!
That's what I've used as the base of this fairy junk journal, so decorating the cover was super quick and easy.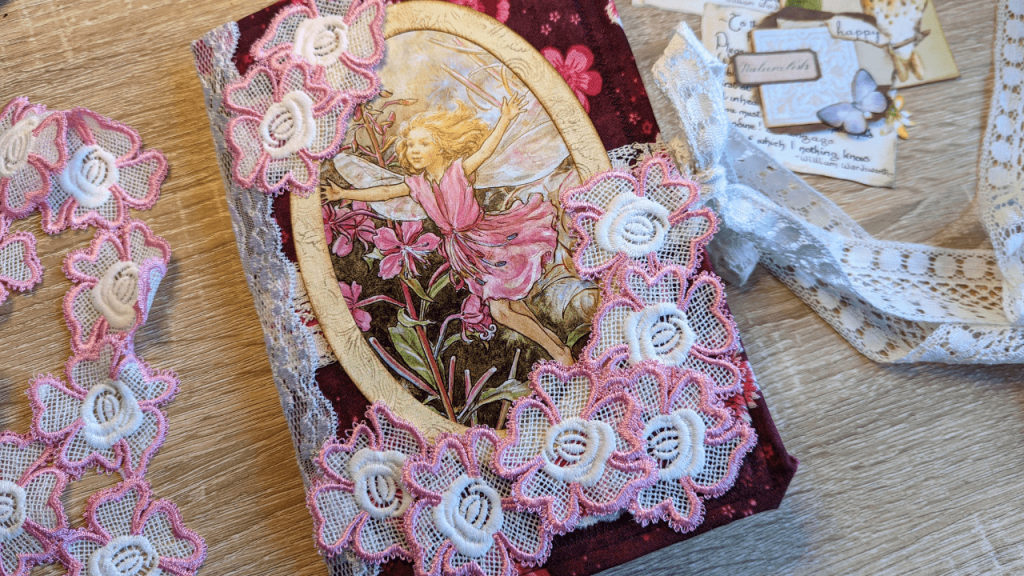 You can also use other materials such as felt to get a soft, padded feel. That's what the base of my wedding junk journal is (pictured above).
3. Junk journals made from cardstock and paper
Perhaps the most freely accessible way to make a junk journal would be to make one out of paper or cardstock.
Thick scrapbook paper or cardstock, wallpaper or sturdy book pages could be all you need for a single signature journal. However, you might find that it gets more torn, ripped and dog-eared than any other journal; especially if you're planning on travelling with it. Still, this is a great method and works especially well for beginners.
Alternatively, you could also decorate some cardstock or thick scrapbook paper with junk journal printables or digitals, which is another popular way to make a basic junk journal.
In the photo above, you can see an ephemera pouch and a small journal, which I made from thick book pages. If you'd like to see how I made the pouch, then I made it on video here.
4. Junk journals made from actual junk
Of course, the clue is in the name. You can use almost anything to make a junk journal.
Here are a few ideas of different types of "junk", which would give you a good solid base to make a junk journal out of:
Cereal boxes or tissue boxes
Envelopes
Paper bags
Cardboard food packaging
Amazon packaging
But that doesn't mean your junk journal has to look "junky"! You'd never know that I made these journals from paper bags.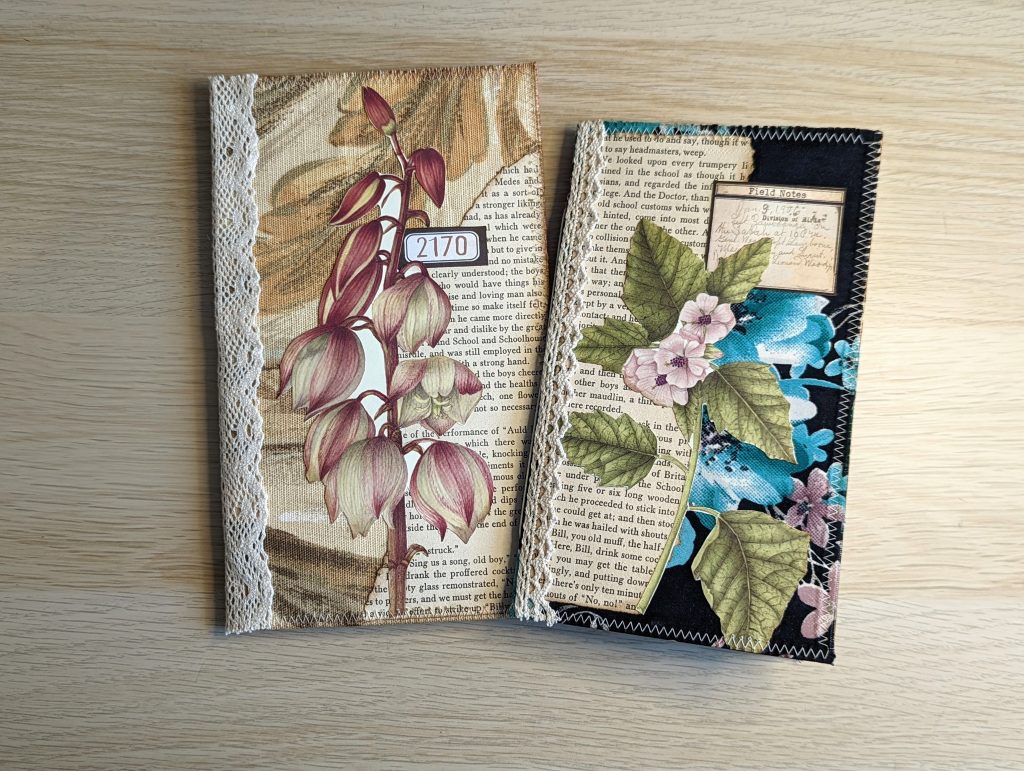 Or that I made this journal from sweet wrappers:
7 Popular Junk Journal Binding Methods
Next up on this list of types of junk journals is binding methods. As you might have sensed, the running theme is that there are lots of different methods to try.
Here are a few examples to get you thinking:
3 or 5 hole pamphlet stitch: A pamphlet stitch is perhaps the most common way to bind junk journals. The 3 and 5 hole pamphlet stitches are fairly easy once you've got your head around them and have practiced them a few times. There are lots of tutorials on Youtube (like this one) on how to do this type of binding.
Ring binding: For ring-bound journals, all you need is something to punch two holes with and two book binding rings. This is a really simple no-sew method.
Wire or comb binding: For this one, you'll need a special tool/machine to enable you to make the holes you need for the wires or combs. A machine like this would also bind the comb or wire for you. This is a popular way to make simple notebooks and scrapbooks (especially if you have two book boards and don't want to make a spine for them).
Hinging: You could hinge pages and a cover together using strong washi tape, framer's tape or even fabric. This is another great no-sew method, but is best saved for smaller or more lightweight journals as it's not the most secure binding method out there.
Stapling: If you're making a simple notebook or booklet, then you could even just staple your cover and pages together using a stapler (much like the notebooks you see in the shops). You'll need to either use a longarm stapler or follow this tutorial if you have a regular stapler.
Ribbon binding: With just two holes and some pretty ribbon, you can easily bind a small journal together. Again, this is best saved for smaller or more lightweight journals as it could put pressure on your pages.
Japanese stab binding: If you want to bind single sheets of paper together, then you might like the look of Japanese stab binding. I found this tutorial particularly helpful in understanding how this works and how to do it.
As I say, these aren't the only ways you can bind junk journals. But they are seven of the most popular binding methods out there, so I'm sure you'll find one to suit you and your level of expertise.
READ NEXT: 10 Junk Journal Binding Ideas & Tutorials To Inspire You
6 Different Sizes of Junk Journals
As before, junk journals can also greatly vary in size. Listed below are some of the most common sizes of junk journals.
Micro mini junk journals: I'm talking tiny! There seems to be a new trend lately where more experienced junk journalers are making tiny almost doll-sized journals – just like these ones.
Mini junk journals: Mini junk journals are usually no bigger than your hand and they're a very cute size! I recently made these mini lace junk journals out of pocket-sized vintage dictionaries and they were a fairly easy and fun project to sink my teeth into.
Booklets: Technically, a booklet can be micro, mini, or larger. But I guess the important bit here is that they're relatively thin (like a school exercise book), so could be a fun lightweight option for travelling. This would also be a great project for beginners as there are far less pages to bind together.
TNs: TN stands for traveler's notebook and is a very popular junk journal size. They're usually around 4.5 inches x 8.25 inches, so they're much slimmer than a standard-sized journal.
Standard: I wasn't really sure what to call this type of junk journal; this certainly isn't the official name for them! But a standard junk journal is usually about the size of A5 (or roughly 8×5 or 9×6 inches). This is a great size for beginners as you don't have to trim your pages as much; most A4-sized sheets of paper will fit just right inside a standard-sized junk journal.
Large: This is obviously open to interpretation, but I'd say anything larger than a standard-sized junk journal probably fits within the "large" category. I've recently made a happy mail journal, which used large children's book pages, so it ended up being well over 30 cm tall – and I love it! I used Amazon packaging covered with fabric to make the cover.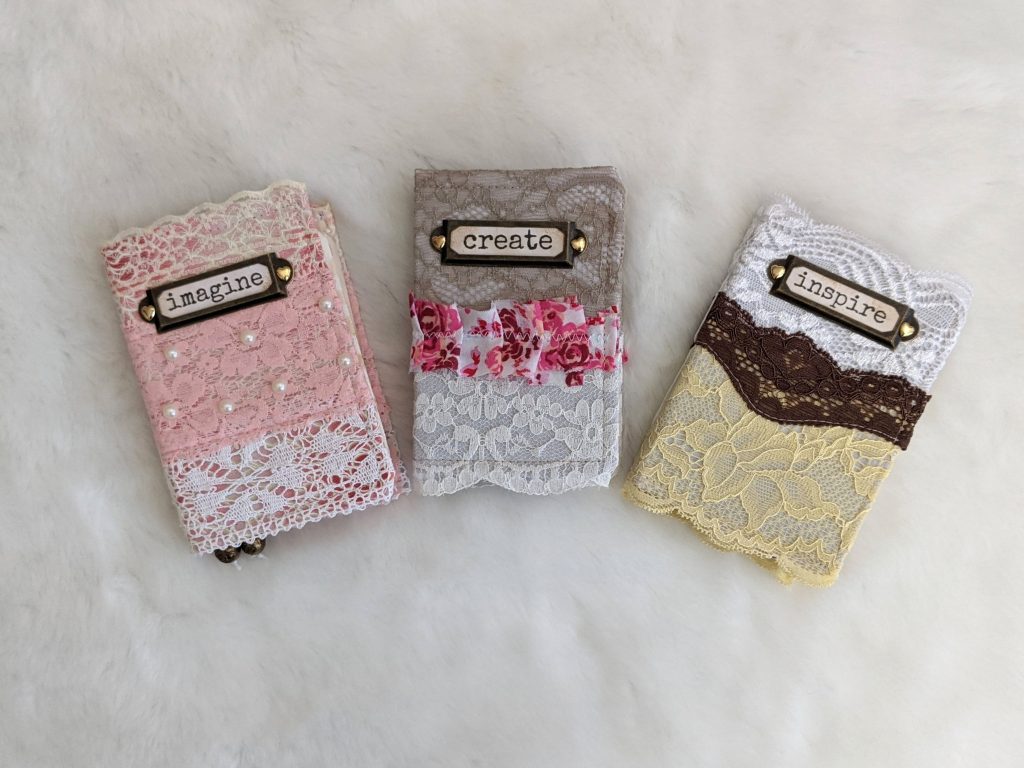 RELATED: Junk Journal Definitions | A-Z Junk Journal Glossary For Beginners
4 Popular Junk Journal Aesthetics & Styles To Inspire You
How your junk journal looks is usually determined by the aesthetic or style you chose. But remember, there are no hard and fast rules to any of this! If you like the look of something (even if it's not been done before), then just go for it. Be creative!
But if you're really stuck on what to look out for, then here are four of the most popular junk journal aesthetics you'll find out there.
1. Vintage or Vintage Style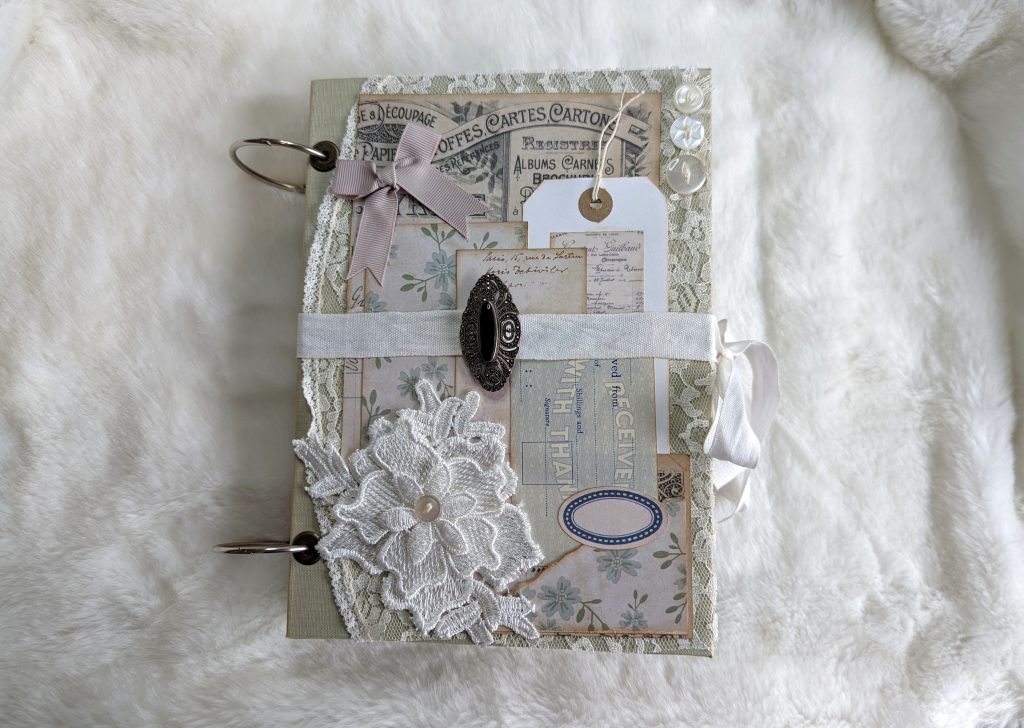 When making a vintage junk journal, you'll probably use a lot of neutral or more muted colours, as well as black and white or sepia tones (much like the colours you might see in old photographs).
Your journal might include (but isn't limited to), tea- or coffee-dyed papers, vintage book pages, vintage trims, Victorian or Edwardian illustrations and genuine vintage ephemera like invoices, receipts, tea cards, envelopes or postage stamps.
Psst! I sell lots of genuine vintage ephemera in my Etsy shop if you'd like to take a look.
2. Boho
Boho is a little hard to define as it can be interpreted in so many different ways.
Some see it as anything that involves images of travellers or gypsys. Others think Indian sari fabrics and trims work well for boho. While others think boho is all about colour and lots of it.
I think all of those people are right as boho can be a really fun mix of different things. But generally speaking, go for rich jewel colours like reds, oranges, golds, purples, blues, greens and pinks and lots of charms, dangles and bling – and you can't really go wrong with your boho junk journal!
RELATED: Botanical Boho Junk Journal Flip Through | Junk Journal Ideas
3. Shabby Chic
Be careful with this one! "Shabby Chic" is actually trademarked, so you could get into trouble when selling or labelling your creations as such.
Still, I wanted to include this aesthetic in my list as it's used so much within the junk journal community.
With this type of junk journal, expect to see lots of lace, fabric, feminine colours and pastels – a little like this ephemera folio I made.
4. Steampunk
Steampunk is another popular junk journal aesthetic.
It's quite "industrial" in appearance, so consider using things like steam trains, clocks, cogs, chains, metal, metallic colours and machinery/inventions in your creations.
You could also "pretty it up" by mixing in lace, flowers or feminine colours with all of the industrial goodness. This is sometimes called "Romantic Steampunk" or "Shabby Steampunk".
RELATED: 15 Different Types of Journaling (+ Which One Is Right For You)
Notes On Junk Journal Aesthetics
As you might have guessed, you can also have a fair amount of cross over between these aesthetics. We've already seen shabby chic and steampunk mixed together, but vintage can also be applied to any of these as well. As with everything junk journal related, you have free reign to go where your creativity allows!
15+ Junk Journal Themes To Consider
I might sound a bit like a broken record here, but once again, there's also a myriad of junk journal themes you can try out.
Some of these might cross over a bit with the list of styles and aesthetics above. For instance, you could have a Shabby Chic Alice in Wonderland junk journal or even a botanical boho journal.
Anyway, here are a few of the more common types of junk journal themes and designs I've come across so far:
Alice in Wonderland
Edith Holden
Sewing
Cooking
Circus
Astrology or constellations
Floral or botanical
Birds
Butterflies
Bees
Ocean or mermaids
Forest or woodland animals
---
I hope you found this overview of different types of junk journals helpful and inspiring! Which one or ones are you excited to try making first? Let me know in the comments below…
If you're new to junk journaling, you might also find some of my other blog posts helpful:
Did you like this blog post? Please consider sharing it with a friend or follower using one of the links below…