This blog post may contain affiliate links, which earn us a small amount of commission if you buy something through them - at no extra cost to you.
If you're like most people, when you think of a Tim Holtz junk journal, you probably think of something that's dark and grungy and perhaps just a little bit weird and wacky.
You probably rarely think of soft colours and lots of lace.
But that's how I interpreted my Tim Holtz ring-bound junk journal last year.
My friend Mandy (known as SunflowersAndDors on YouTube) kindly sent me Tim Holtz's 12×12 "Memoranda" scrapbook paper.
And I was instantly struck by the gorgeous pinks and blues on some of the papers!
I'd always wanted to try making a ring-bound junk journal and this paper was perfect for my project.
Here's a "behind-the-scenes" look at how my journal took shape.
Tim Holtz Ring-Bound Junk Journal Flip Through
If you'd like to see a full flip through of my Tim Holtz ring-bound junk journal, then here's a link to my video on YouTube. I hope you like it!
The "Making Of"
As I mentioned before, it was the pinks and blues within Tim Holtz's "Memoranda" paper pad that inspired me to make this beauty.
I made the cover by upcycling an old book and then I created a unique collage full of vintage ephemera, paper scraps, lace and bling to go on the front.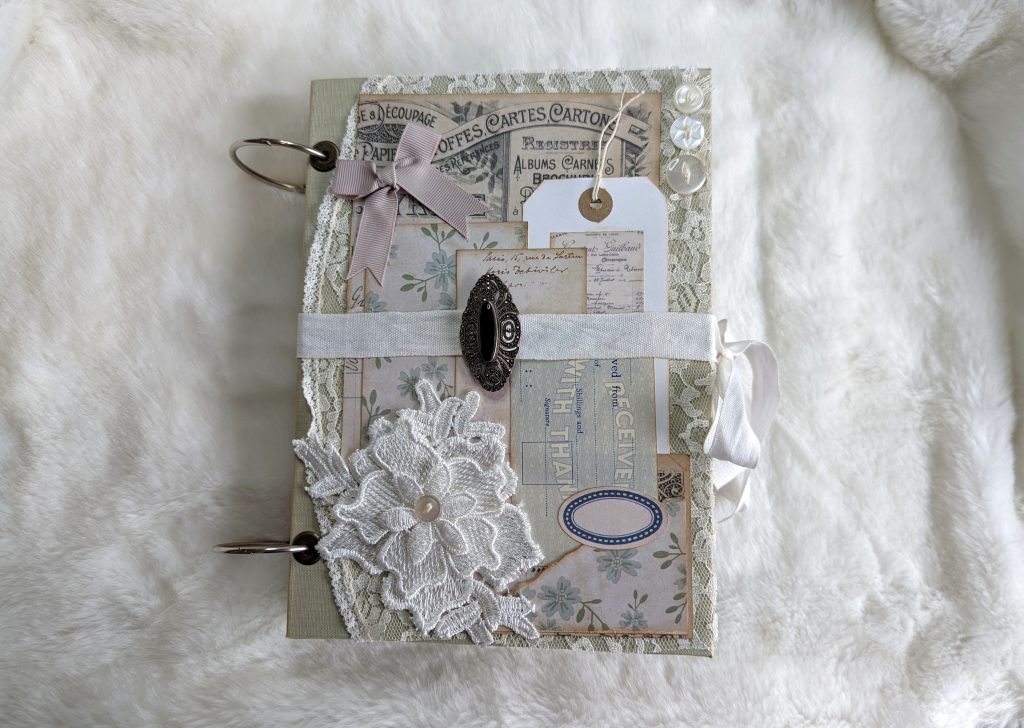 With a ring-bound junk journal, you have more freedom than usual to create unique and interesting pages, which is the main reason why I wanted to make one.
From giant tag pocket pages to pages made from junk mail and envelopes, I had a lot of fun making this one.
Many of the page ideas were inspired by other creators I'd seen on YouTube including:
Each of these fabulous crafters have made wonderful ring-bound junk journals in the past and I thoroughly enjoyed adapting their ideas to suit the style and theme of my own pretty ring-bound junk journal.
I also had fun coming up with a "story" as I made the journal.
By the time I was ready to film the flip through, I'd invented an aristocratic woman called Lady Charlotte Holtz and this journal became her scrapbook full of mementoes, memories and musings from her life.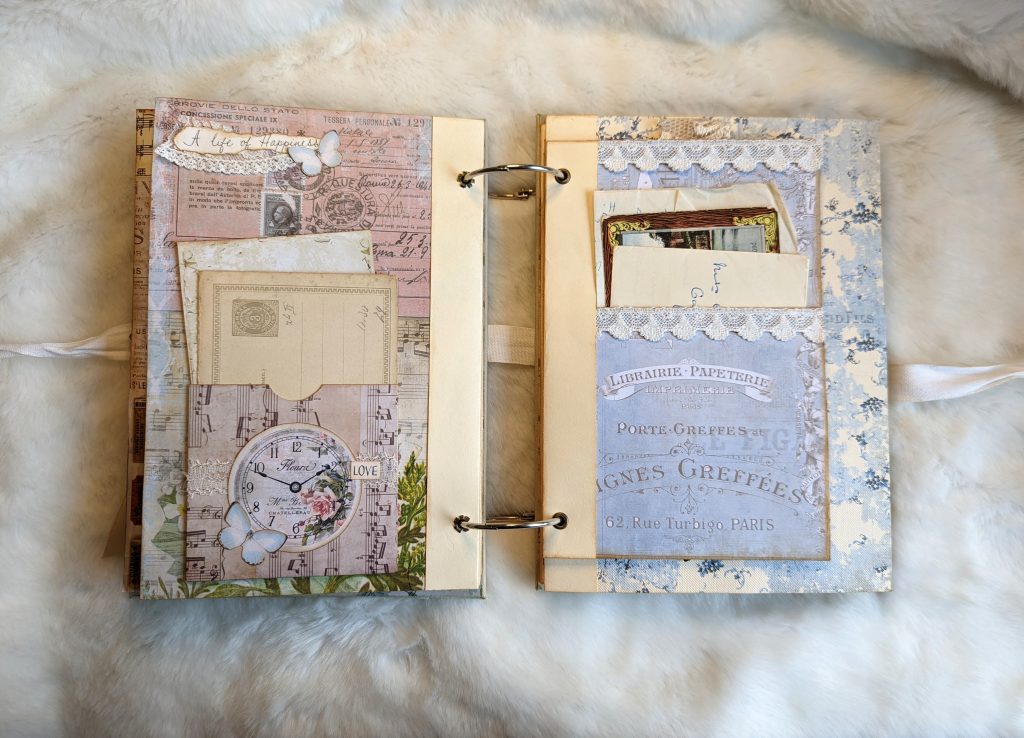 If you'd like to see how this journal came together, then I made a series of videos to show my process. Here's the complete playlist. I hope you enjoy watching my videos.
RELATED: The Intriguing History Of Junk Journals
The Verdict
So, would I make a Tim Holtz junk journal again? And will I make another ring-bound junk journal? Yes. And Yes.
I'm going to use the "Wallflower" paper pad for my next Tim Holtz project, but I don't yet know when this will be or what it'll look like.
As for my next ring-bound junk journal, I want to make one inspired by daisies and bees. Hopefully, I'll make that one later this year, so watch this space!
RELATED: 35+ Types Of Junk Journals You Can Try Making