This blog post may contain affiliate links, which earn us a small amount of commission if you buy something through them - at no extra cost to you.
Someone once told me that fairies and junk journals go together like tea and biscuits. And now that I've made three beautiful – yet very different – fairy junk journals, I have to agree!
One of the many things I love about junk journals is how magical they are.
Secret writing spots to keep your innermost thoughts hidden from prying eyes.
Interesting tuck spots and pockets that can reveal additional pockets and other secret things.
It's all about going where your imagination takes you, right?
Well, when you throw fairies into the mix, you can take your creativity and imagination to a whole new level!
Are you looking for some inspiration? Check out my fairy junk journals below for some ideas. As I make more fairy-themed journals, I'll update this blog post accordingly.
Note: I used the Flower Fairy books by Cicely Mary Barker to help me make these journals. Check out my book haul video to see which fairy books I recommend and why.
Pink Fairy Junk Journal
Let's start with the first fairy junk journal I ever made. Here's the full flip through video if you'd like to take a more detailed look at it.
The "Making Of"
This delightful pink journal was the first fairy junk journal I ever made.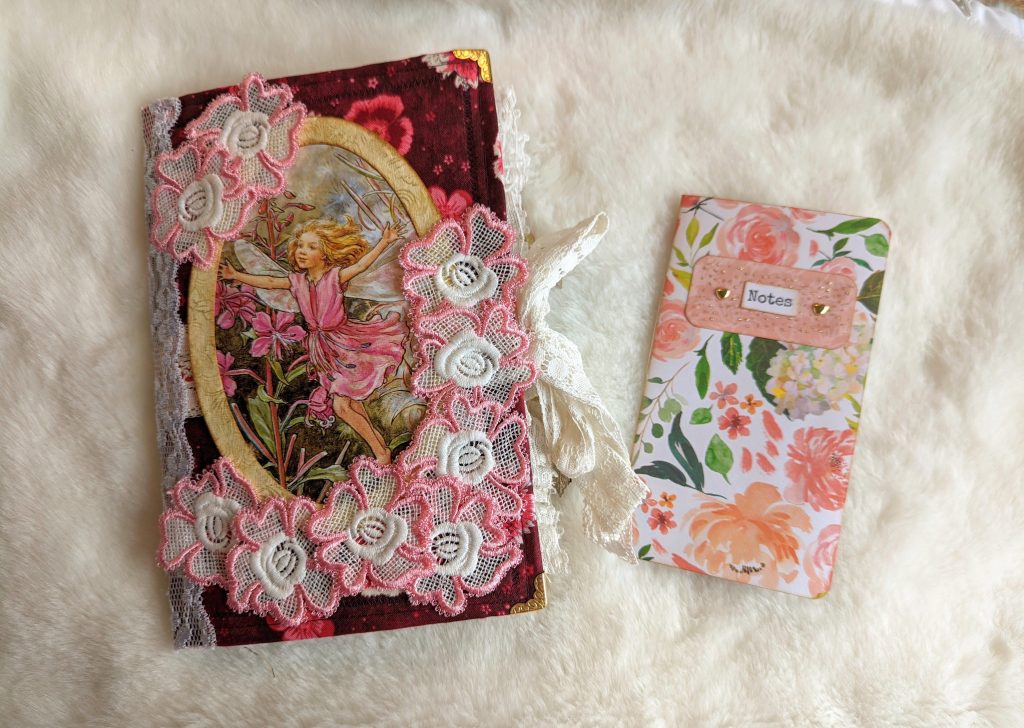 It all started with a random happy mail from a lovely lady in one of the Facebook groups I was a part of.
Included within the package were a variety of fairy-themed craft items, such as a fairy image and a sparkly napkin.
And so the idea was borne to make a fairy junk journal.
Taking inspiration from the pretty pink fairy on the front and the time of year I was making it, I used bright spring-like colours throughout and more beautiful fairy images.
I had a lot of fun making this journal – and clearly – it was the start of an obsession with fairy junk journals as I then went on to make two others in later months.
If you'd like to see how this journal came together, then I made some of it on video. Check out my playlist here.
"Enchanted Woodland" Fairy Junk Journal
Next up, is my "Enchanted Woodland" fairy junk journal. To see a full flip through it, take a look at my video on YouTube now.
The "Making Of"
I was working on my "Enchanted Woodland" junk journal off and on for a few months (in between plenty of other projects, of course!)
But with that labour of love came a journal that might just be my favourite of them all.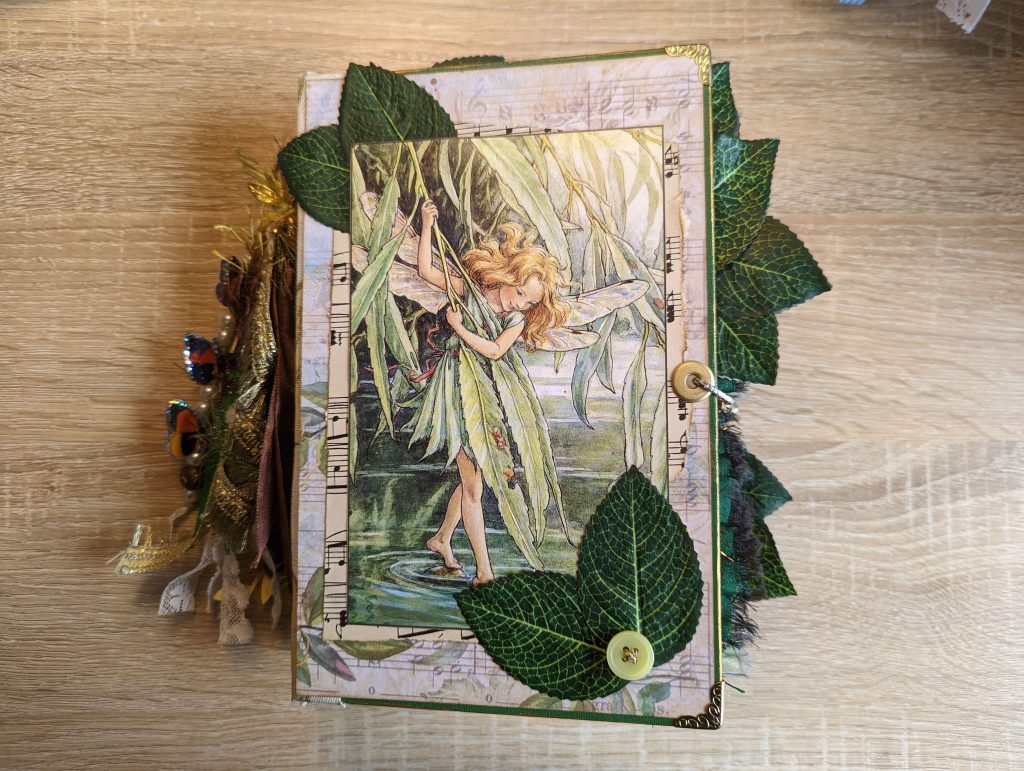 With two large writing signatures and a removable folio in the middle, this also turned out to be the biggest and chunkiest journal I've ever made as well!
I had so much fun finding new ways to reveal secret writing spots and magical fairies.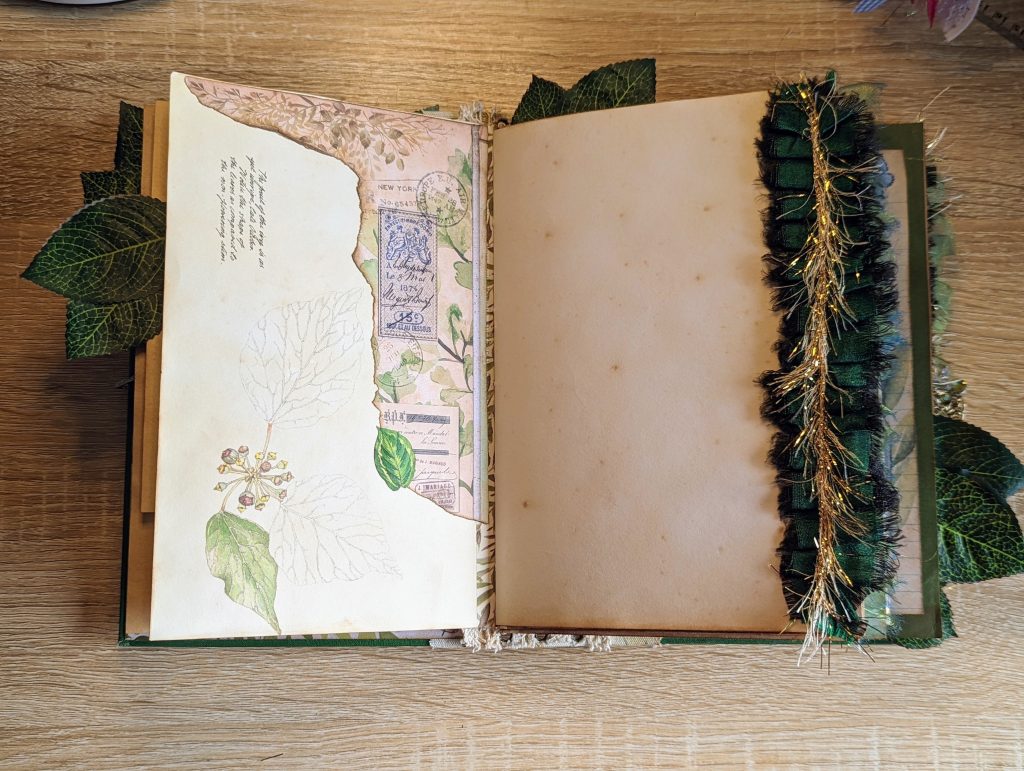 I even used a piece of broken jewellery as the closure for that extra touch of magic. And I just adore how the faux leaves look peeking out from all sides.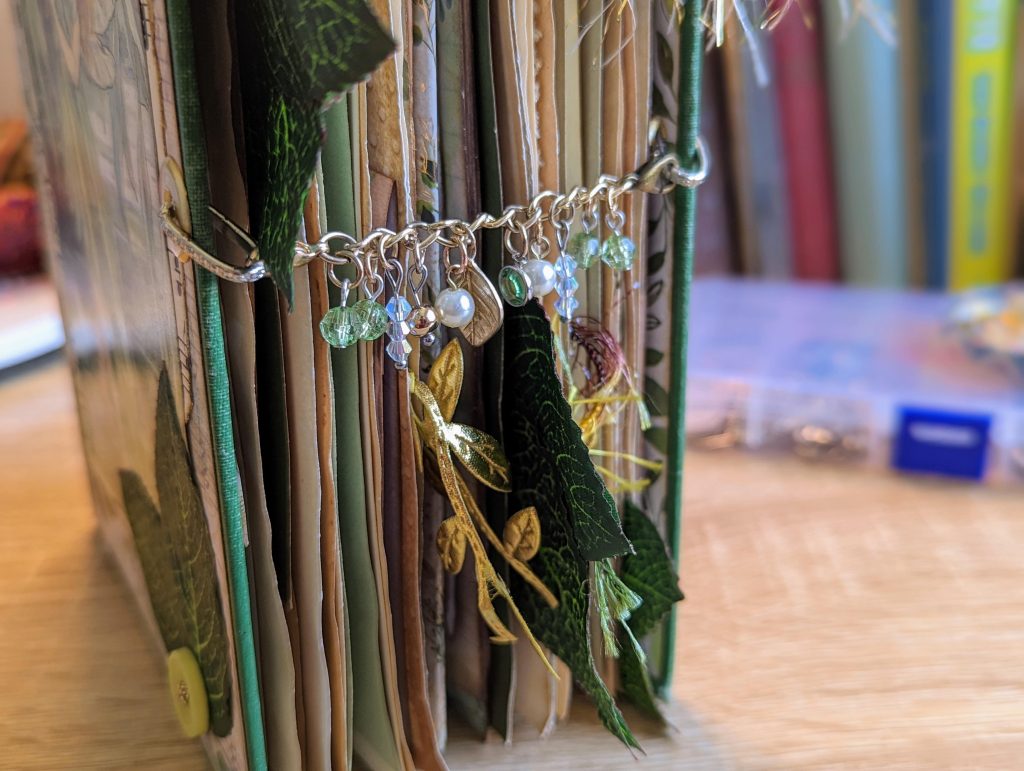 Out of all the journals I've ever made, this one felt most like me by the time I was finished.
Do you want to see how it came together? Check out my playlist on YouTube.
RELATED: Forest-Themed Waterfall Journal – Flip Through & Ideas
"Lilacs & Lavender" Fairy Junk Journal
And finally, if you'd like to see a flip through of my "Lilacs & Lavender" fairy junk journal, then check out my video on YouTube.
The "Making Of"
This purple explosion is my most recent fairy junk journal.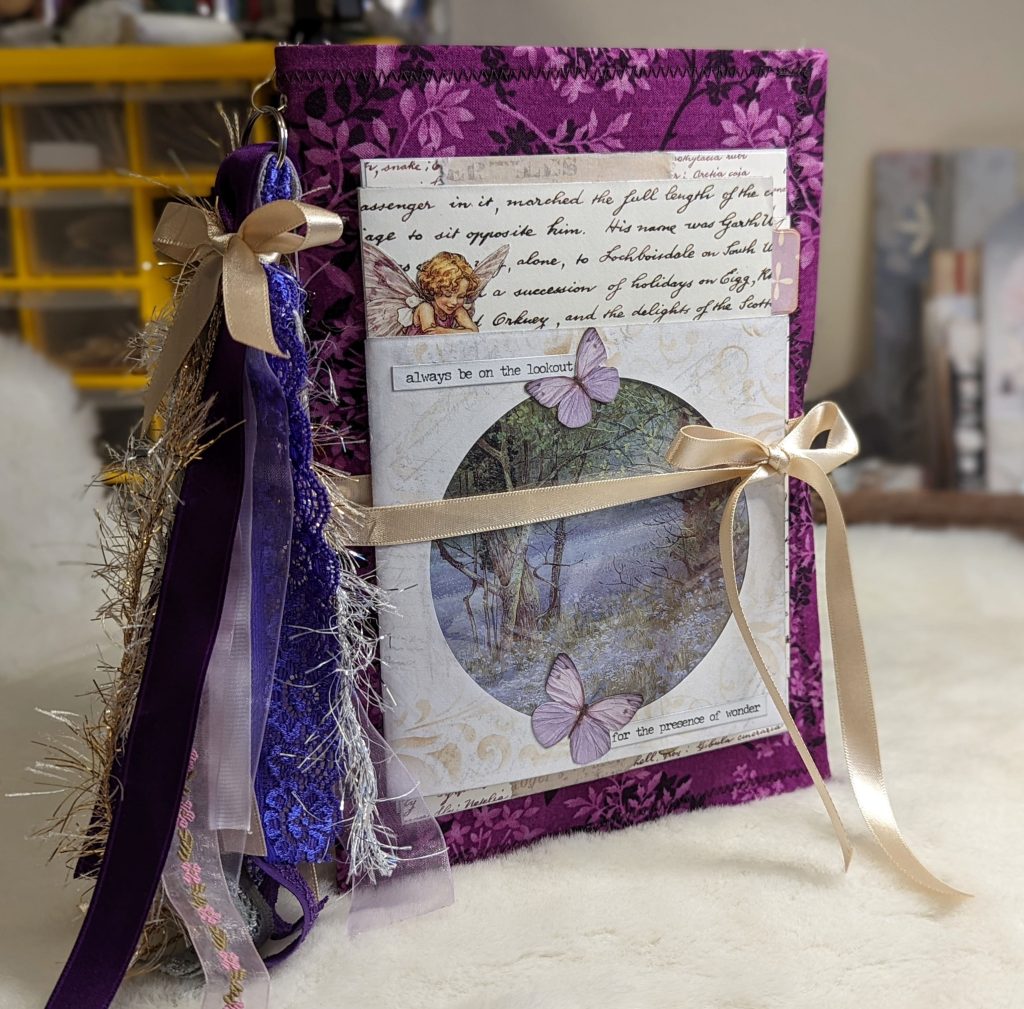 Although I started it at the same time as the pink one, I didn't finish this one until about 8 or 9 months later.
I'd simply lost my mojo a bit and probably needed a break from the fairies – as lovely as they are!
But I'm so glad I took a break when I needed it because this journal turned out far more magical than I'd imagined in the beginning.
This one features something new yet again – a stacked envelope cover, which reveals magical fairies and hidden tuck spots with the turn of each envelope.
Inside, there's plenty of writing space and more pockets and tuck spots, which all seek to celebrate the fairies and different shades of the colour purple.
Check out my video playlist if you'd like to see how this journal came together. I hope you enjoy watching my videos.
The Verdict
So, would I make more fairy junk journals? Absolutely!
I love working with these beautiful fairy images and letting my imagination run wild with ideas.
I already have plans to make an autumn-themed fairy junk journal, so watch this space!
Psst! If you want to make your very own fairy junk journal, then I have a playlist on YouTube that might serve as some further inspiration. Check it out now >>
RELATED: 35+ Types Of Junk Journals You Can Try Making