This blog post may contain affiliate links, which earn us a small amount of commission if you buy something through them - at no extra cost to you.
When I first told my husband about junk journaling, he had the same questions most people do: "What is junk journaling?", "What is a junk journal?" and "What do you use a junk journal for?"
If you've been wondering the same things as him, then keep reading to discover the answers to these frequently asked questions (FAQs) about junk journals and junk journaling:
What is a junk journal?
Why is it called a junk journal?
What do you use a junk journal for?
What do you write in a junk journal?
What do you put in a junk journal?
What supplies do you use in a junk journal?
What types of junk journals can you make?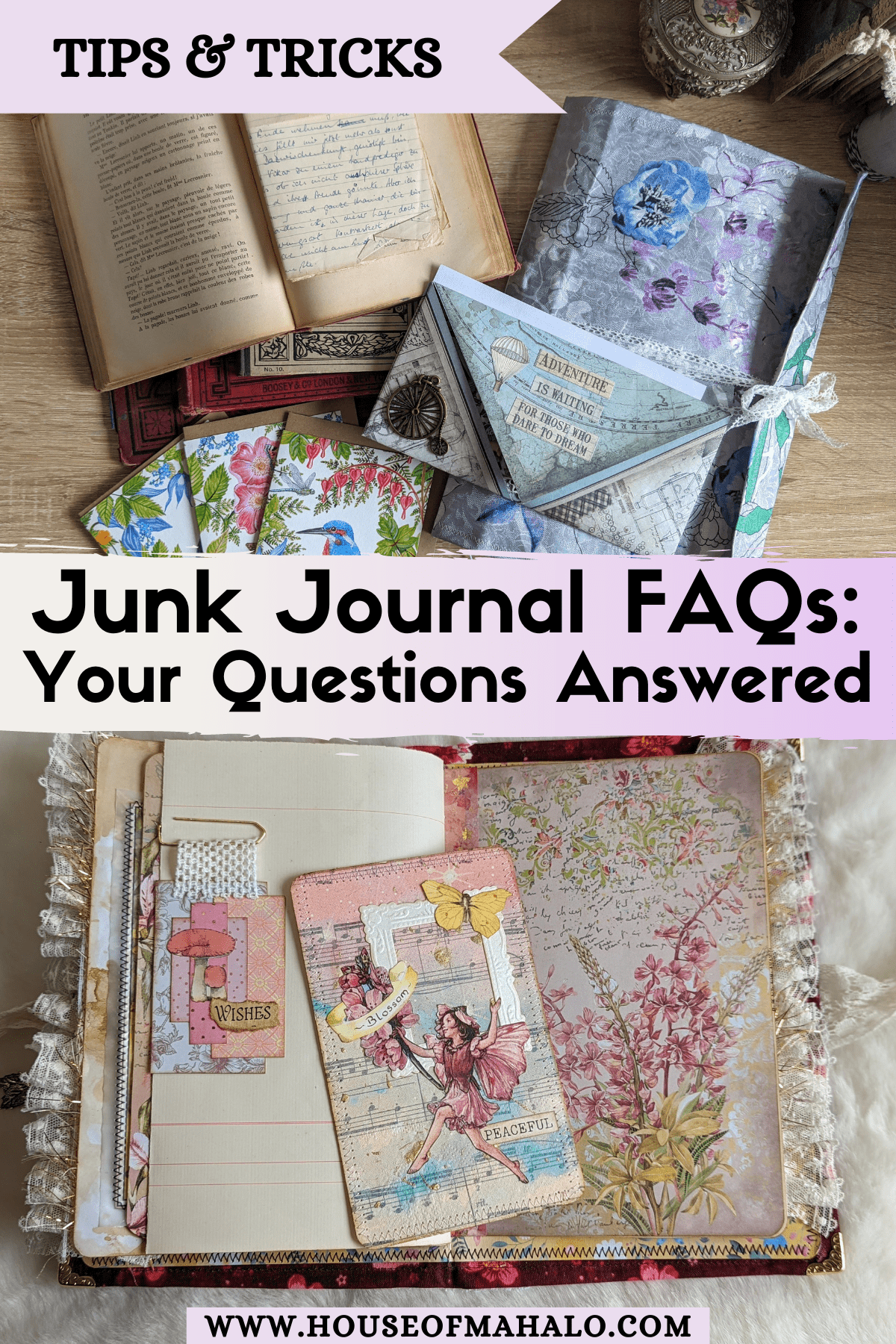 What is a junk journal?
A junk journal is a book that's made (usually by hand) out of found and recycled materials, such as paper scraps, book pages, music sheets, maps, illustrations, and ephemera (think stamps, ticket stubs, postcards, greeting cards, fussy cut pictures, etc), and is a place where you can record your thoughts, ideas, memories, and musings.
That's my "unofficial" junk journal definition anyway.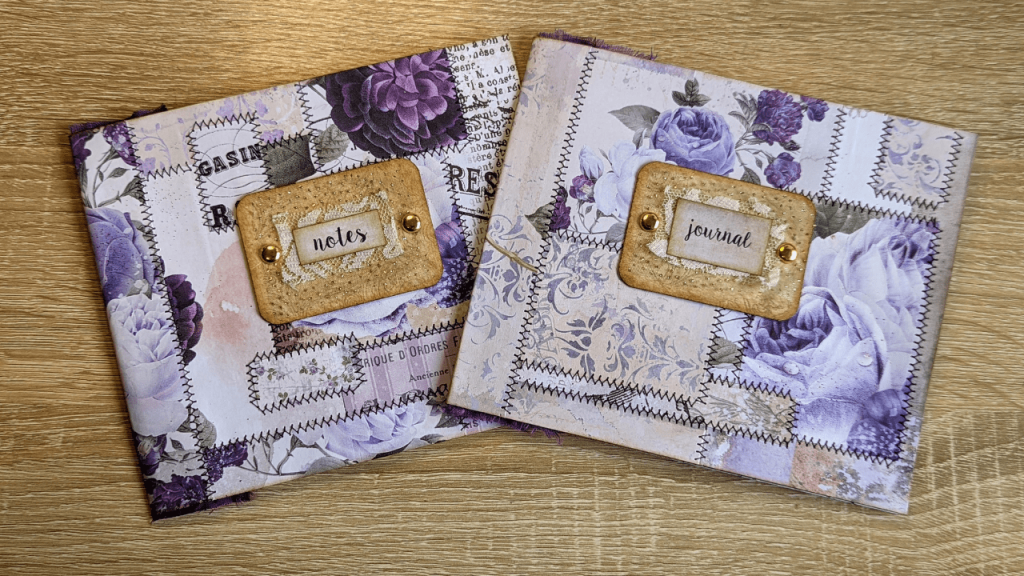 While junk journals may sound like they're a hot mess of things you'd normally expect people to throw away, the result is actually beautiful and unique.
The idea is that you can use all of the different materials listed above to create beautiful and artistic page layouts – much like you would with a scrapbook or collage.
The main difference – of course – is the "junk" side of junk journals where crafters often use recycled or repurposed items; not just items bought from a craft store.
But the best thing about junk journals is that you don't need to follow any set rules or guidelines either. So perhaps a more accurate junk journal definition is this instead:
"A junk journal can be anything you want it to be. It can look however you like. There are no rules. Just simply enjoy being creative."
RELATED: Junk Journal Definitions | A-Z Junk Journal Glossary For Beginners
Why is it called a junk journal?
The main reason why this type of journal is called a "junk journal" is because junk journalers usually make their journals, ephemera or embellishments from materials that others would simply throw away or recycle.
It's amazing what you can create when you think outside of the box.
For example…
You can turn cereal boxes and other food packaging into beautiful junk journal covers.
You can make interesting junk journal pockets and interactive flip-outs from junk mail envelopes.
You can even make entire journals or folios using envelopes.
You can use corrugated cardboard in your collages or make cluster embellishments with it.
You can use plastic packaging when making your own specimen cards.
You can upcycle broken jewelry into pretty dangles or even journal closures.
And don't even get me started on all the ways you can use junk mail leaflets and flyers in your journals!
I could go on. But I won't.
So the next time you receive something in the post you don't want, or you've finished with some packaging, or your friends and family are emptying their houses of "junk", see if you can make something beautiful with it for your junk journals.
Be warned, though, junk journaling is highly addictive!
RELATED: The Intriguing History Of Junk Journals
What do you use a junk journal for?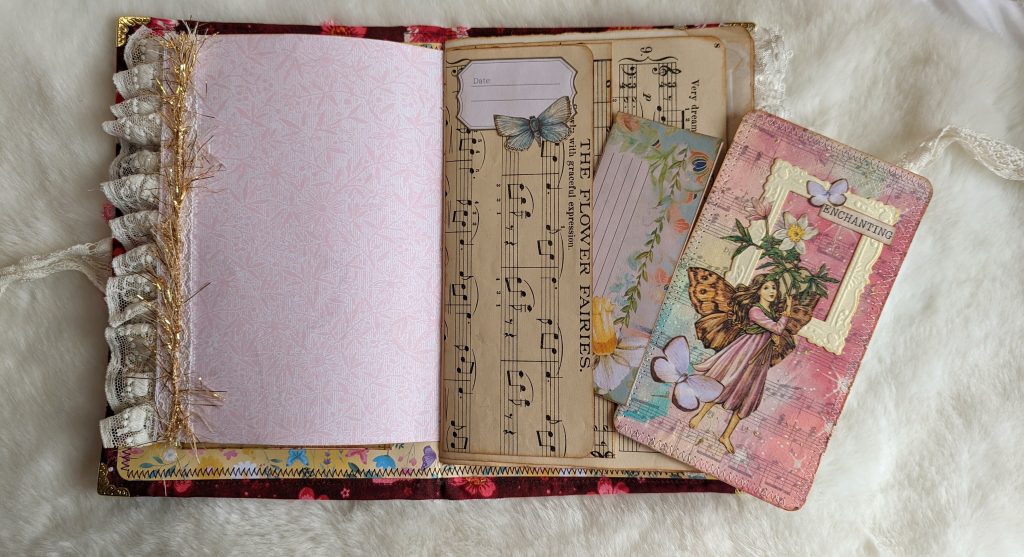 It's completely up to you what you use your junk journal for.
Some people use junk journals as everyday diaries to record their thoughts, ideas and experiences from each day.
Others use them as sketchbooks and art journals or to write poetry and short stories inside.
And some people use junk journals as bullet journals or planners to keep track of their goals, to-do lists, reading lists and so on.
Here are some more ideas to get you thinking:
Gratitude journal
Happiness journal
Travel journal
Memory journal or mini photo album
Hopes, wishes and dreams journal
Favourite things or quotes journal
Recipe book
Botanical field guide or nature journal
"December Daily" journal (for recording Christmas memories and activities throughout December)
Whatever you want to use a junk journal for, if you're after a beautiful and interesting book to write or doodle in, then I bet you'll love owning or making a junk journal!
You can discover more uses for a junk journal in this blog post. I've also shared some junk journal prompts to help you to get started with writing in your journal.
What do you write in a junk journal?
You're probably starting to sense a theme here. But the truth is that you can write whatever you like in a junk journal.
If you're making a journal for yourself, then it's your own personal space with which to record your innermost thoughts to learn more about yourself, the world around you or some other topic you're interested in.
You don't even have to write in a junk journal if you don't want to. Maybe you're happy with simply making one or collaging inside.
It's completely up to you. Isn't it freeing?
But some people (myself included) freeze up when they're told "write whatever you want to".
In this case, you might find journal prompts helpful. Maybe a single word is enough to jolt your creativity into action? Or maybe writing an answer to a question or completing a sentence will get your pen flowing?
You'll find plenty of lists of journal prompts around the web and I've also made a list of prompts, which you might like to take a look at.
RELATED: 52 Junk Journal Prompts To Help You Write In Your Junk Journal
What do you put in a junk journal?
What you put in a junk journal depends on what you want to use it for, to be honest.
You might keep photos and mementoes inside it. Or you might include your favourite recipes from books and magazines.
Some junk journalers like to store vintage and antique ephemera inside their journals – as an interactive and interesting historic element.
You might cut out pictures from books and magazines to make a collage inside your journal.
But one thing's for sure: you'll probably want to put lots of pockets and tuck spots inside your journal!
Here are some easy junk journal pocket ideas to help you get started >>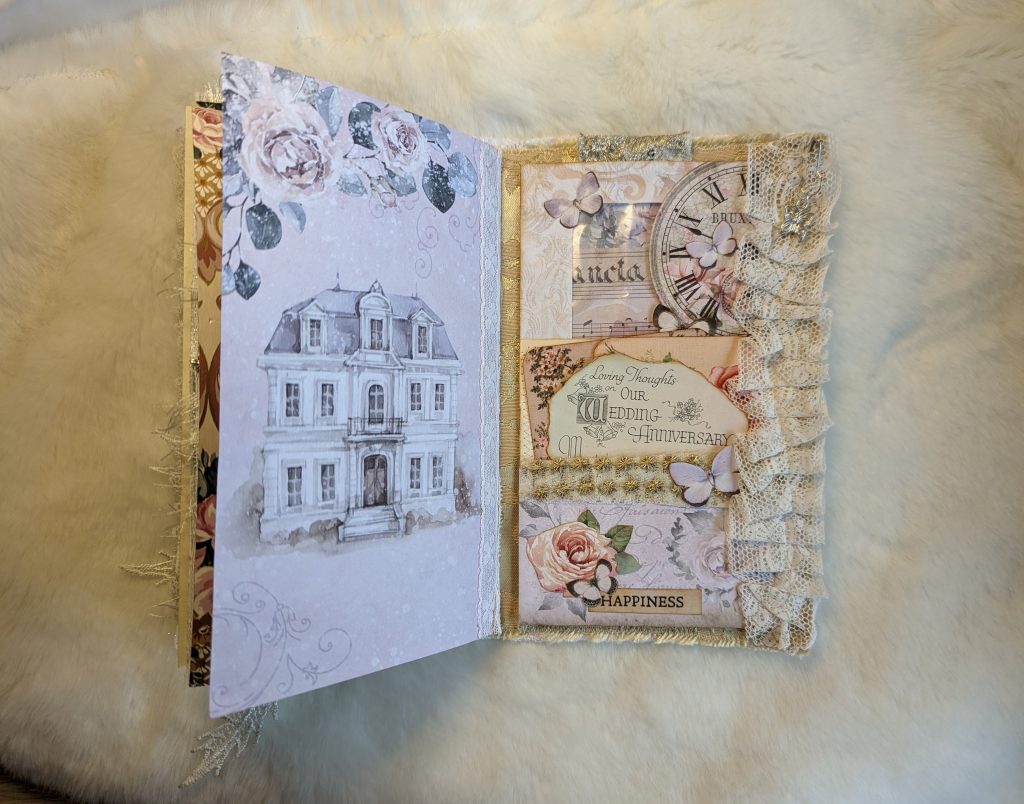 What supplies do you use in a junk journal?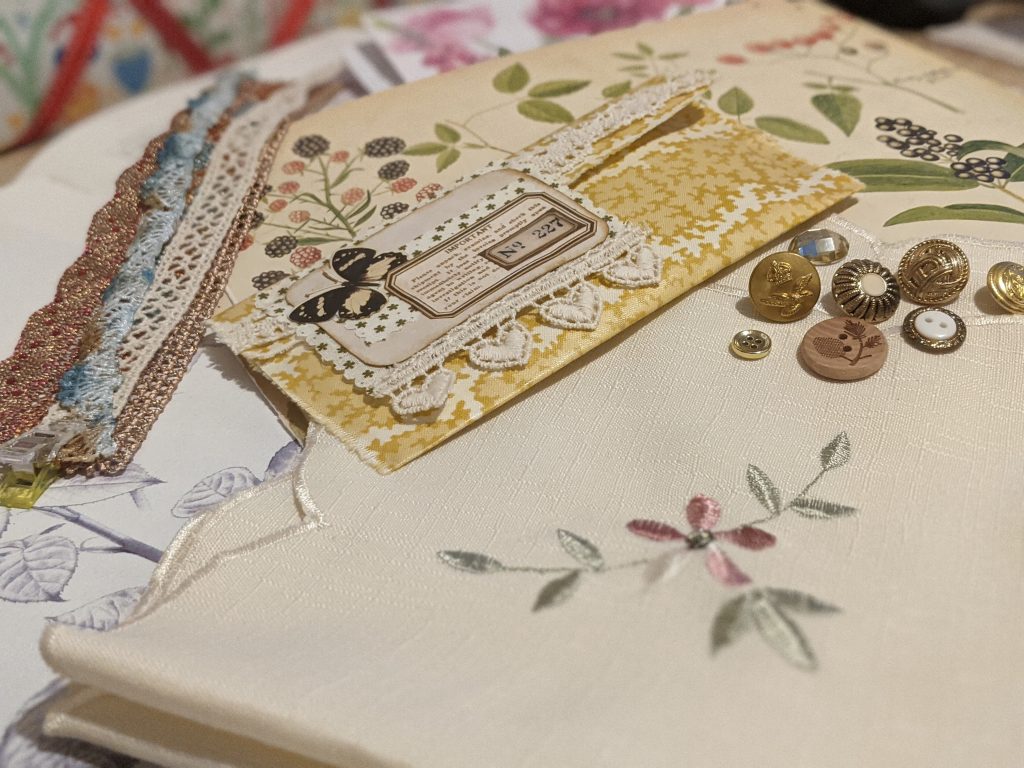 Now you know what a junk journal is and what it's used for, you might be wondering where to get the best junk journal supplies from.
Fear not – I have the answers!
My (and most others) go-to place for junk journal supplies is Etsy.
It's an absolute gold mine of genuine vintage and antique papers and other interesting ephemera for you to use in your junk journals.
Not sure what to buy first? I've created a handy junk journal supplies list of the "essentials" and "nice-to-haves". I hope you find it helpful!
But if you don't have time to read that right now, here are some supplies I personally love to use in my junk journals:
If there's a particular theme you're after, then try searching for themed ephemera packs on Etsy as well.
Butterfly ephemera, bird ephemera and botanical ephemera are all popular choices. You could also look for a specific season such as spring-themed ephemera.
Psst! Did you know I sell my own junk journal supplies via Etsy as well? Take a look at my shop here.
I also have a list of recommended junk journal shops, which you might like to check out as well.
RELATED: Junk Journal Supplies List & Where To Find Them
And finally, if you want something really special for your junk journals (and you love nature), then try to find some Edith Holden book pages while you're at it.
They're the most beautiful book pages I've ever seen and they're super popular among junk journalers, which means you'll likely always be able to find them on websites like Etsy.
You can make such beautiful journals with images like this!
Don't forget you can also "favourite" your Etsy finds as you search for them using the heart icons next to each listing.
You can even create lists to keep everything organised. Take a look at my profile to see what I mean.
You could have one list for book pages and another for ephemera, for example.
What types of junk journals can you make?
So, once you've collected your junk journal supplies together and you're ready to make a journal, what will yours look like?
There are various types of junk journals you can make and use depending on your preference and what you'll use your journal for. Here are a few ideas to get you thinking.
Junk journals made from books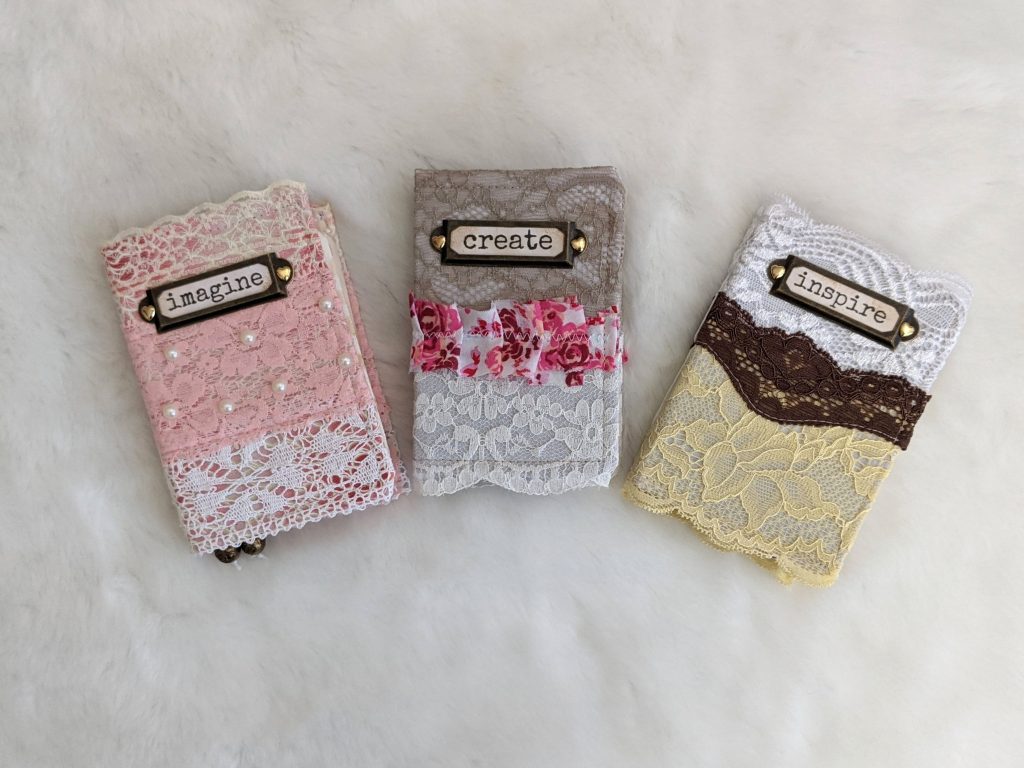 Repurposing old books into junk journals is one of the most popular ways to make a junk journal.
You can buy empty book covers on Etsy, which are perfect for junk journals. Or you can gut your own book to use. Why not go for a vintage book cover for the extra wow factor?!
You'll need to bind your pages together into signatures. You can do this at the same time as stitching them into your book cover, or you can use elastics to keep your signatures together inside your book cover.
I've used both methods and I think I'm leaning more towards the elastic binding method as I feel like the pages lay flatter when using the journal.
But both methods are perfectly fine!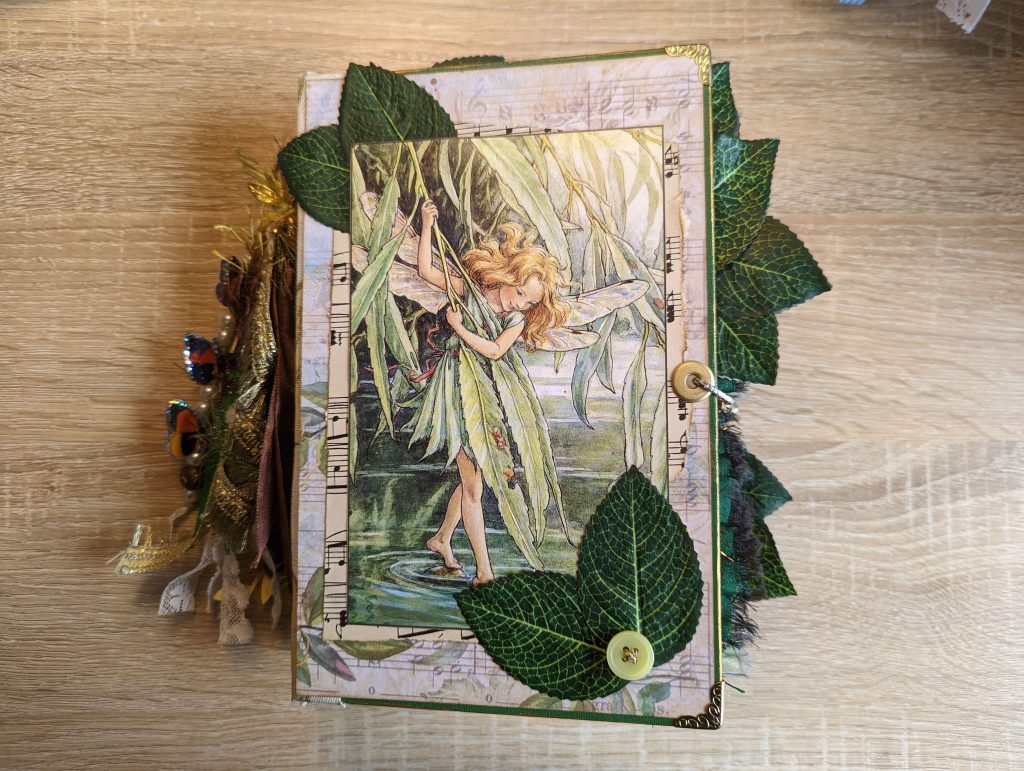 What about if your book doesn't have a spine? You can still use the book boards to make your junk journal.
You could cover them with fabric or vintage wallpaper and add your own spine, or you could even forget the spine altogether!
I made a junk journal once by simply glueing all my pages together in interesting ways to create fold-outs and secret pockets (a bit like a Marauders Map) and then I glued the signatures onto each book board.
The book boards I had were simply too beautiful to waste or hide and I just adore how my journal turned out.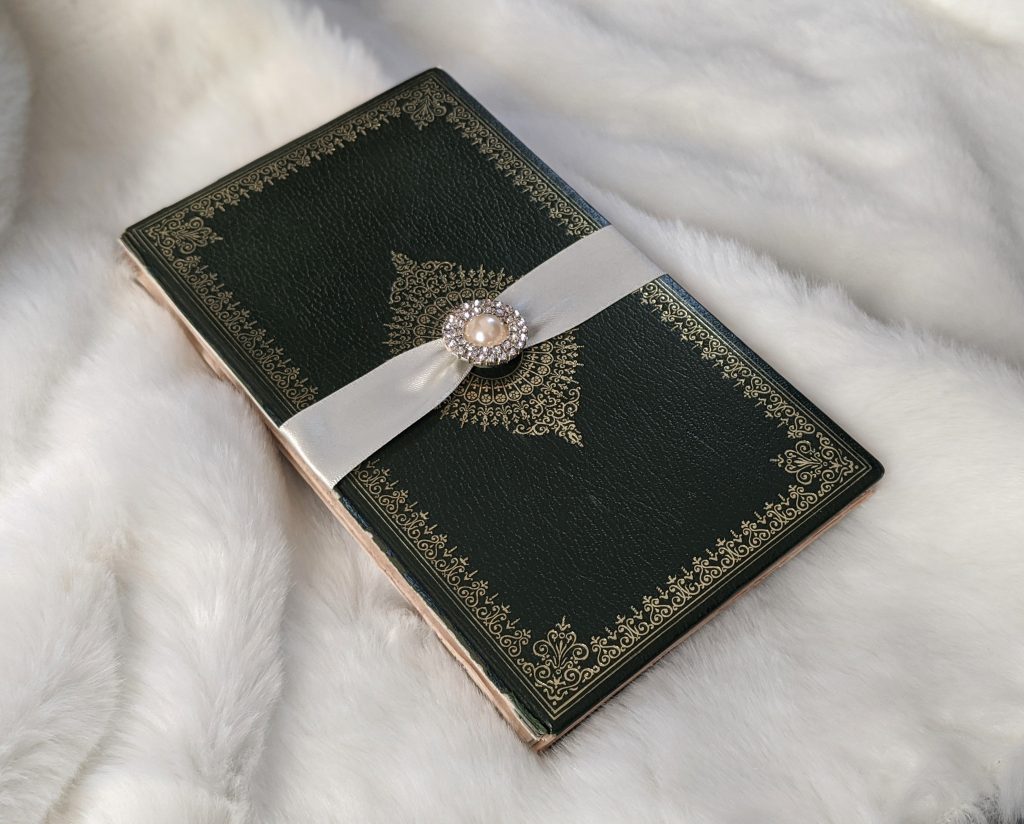 RELATED: 35+ Types Of Junk Journals You Can Try Making
Soft fabric-covered junk journals
If you don't want to use old book covers or book boards, then another popular way to make junk journals is to cover A4/letter-sized envelopes or bubble mailers with fabric.
This makes a soft and sometimes squidgy junk journal, which is fun and adds texture.
And because you're using an envelope or mailer as your base, you don't have to do any complicated measurements.
A downside of this is that you'll probably only be able to have one or two signatures inside your journal as your spine will be "soft" as well.
But especially for beginners, this isn't so bad, to be honest.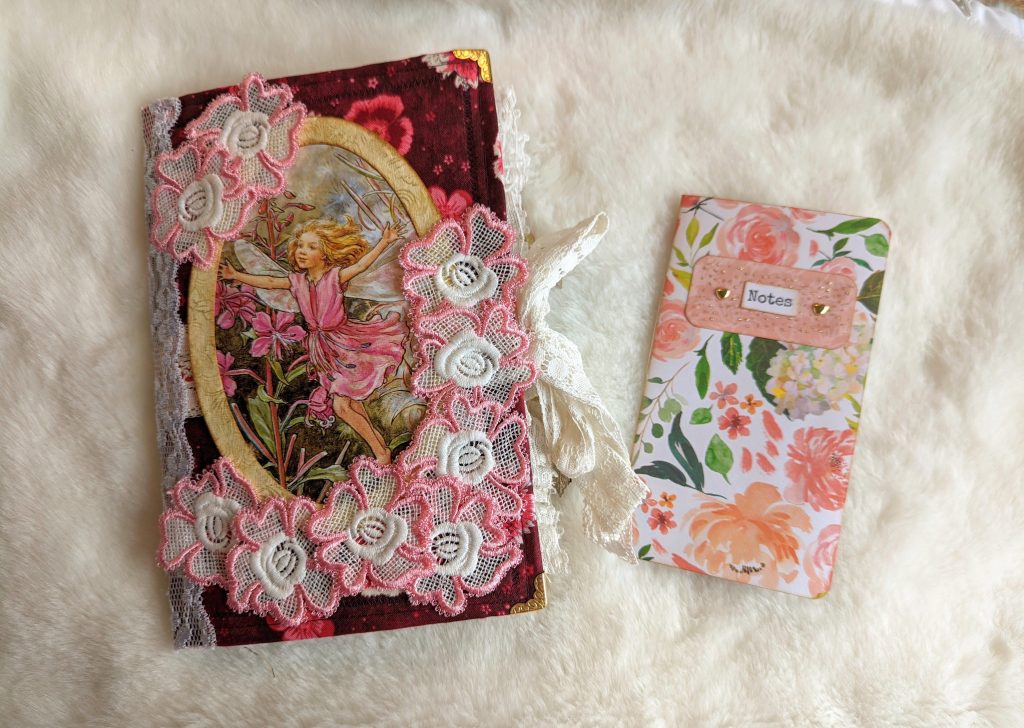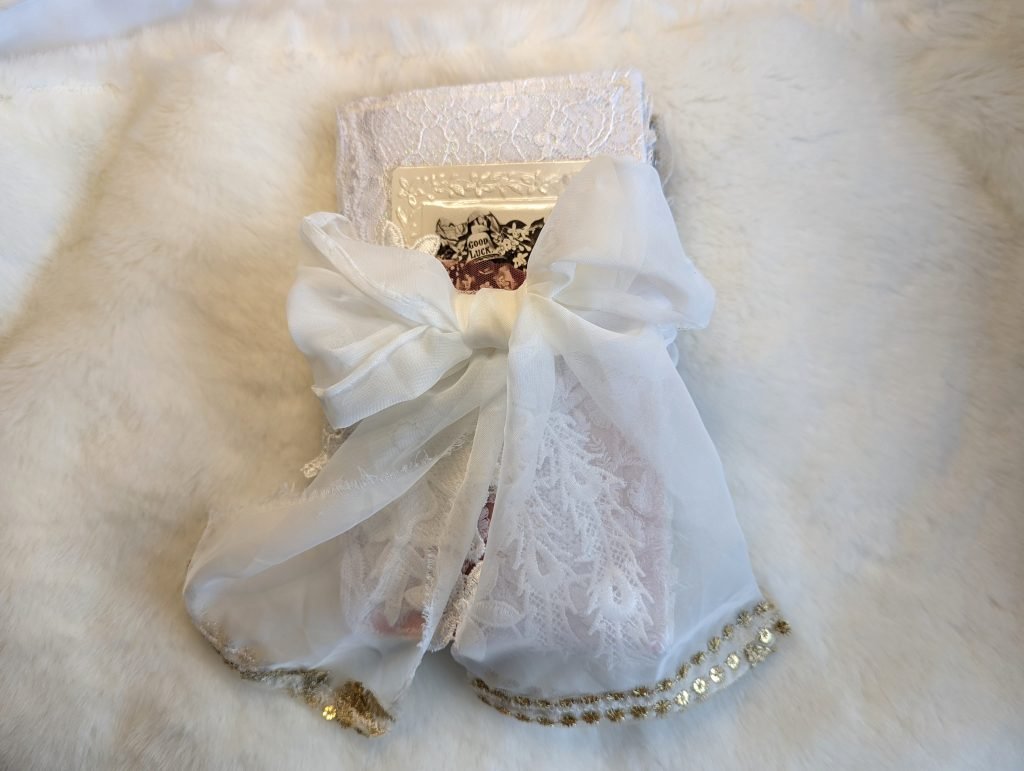 Themed junk journals
A lot of junk journalers also choose specific themes for their junk journals where all the pages and ephemera match cohesively throughout the journal.
Themes such as boho, botanical, floral, fairy, Edith Holden and Jane Austen are some of the most popular themes to use at the time of writing.
You might even want to make a Christmas junk journal or winter-themed journal.
To discover even more types of junk journals you can try making, take a look at this blog post.
So, are you ready to make your very own junk journal?
You'll soon find that making junk journals is incredibly addictive!
Have fun – and I hope you find my blog posts (or YouTube videos) about junk journaling and paper crafts helpful.
---
Are you new to junk journaling and want to learn more? Check out my A-Z list of junk journal definitions, terms and phrases.
Did you like this blog post about junk journaling? Why not pin or bookmark it now, so you can read it again later!