When I first told my husband about junk journaling, he had the same questions most people do: "what is a junk journal?" and "what do you even do with a junk journal anyway?"
If you've been wondering the same thing, then keep reading to discover:
What is a junk journal?
What do you do with a junk journal?
Types of junk journals
Junk journal supplies shopping list
What is a junk journal?
The "unofficial" junk journal definition is this:
"A junk journal is a book that's made (usually by hand) out of found and recycled materials, such as paper scraps, book pages, music sheets, maps, illustrations, and ephemera (think stamps, ticket stubs, postcards, greeting cards, fussy cut pictures, etc), and is a place where one can record their thoughts, ideas, memories, and musings."
While junk journals may sound like they'd be a hot mess of things you'd normally expect people to throw away, the result is usually pretty striking when done right. The idea is that you can use all of these different materials to create really beautiful and artistic page layouts – much like you would with a scrapbook or collage.
RELATED: Junk Journal Definitions | A-Z Junk Journal Glossary For Beginners
What do you do with a junk journal?
It's completely up to you what you do with your junk journal and its purpose.
Some people use them as everyday diaries to record their thoughts, ideas and experiences from each day. Others use them as sketchbooks or to write poetry and short stories inside. And some people use junk journals as bullet journals or planners to keep track of their goals, to-do lists, reading lists and so on.
So, if you're after a beautiful and interesting book to write or doodle in, then I bet you'll love owning or making a junk journal!
Types of junk journals
There are various types of junk journals you could make and use depending on your preference and what you'll use it for. Here are a few ideas to get you thinking.
Junk journals made from books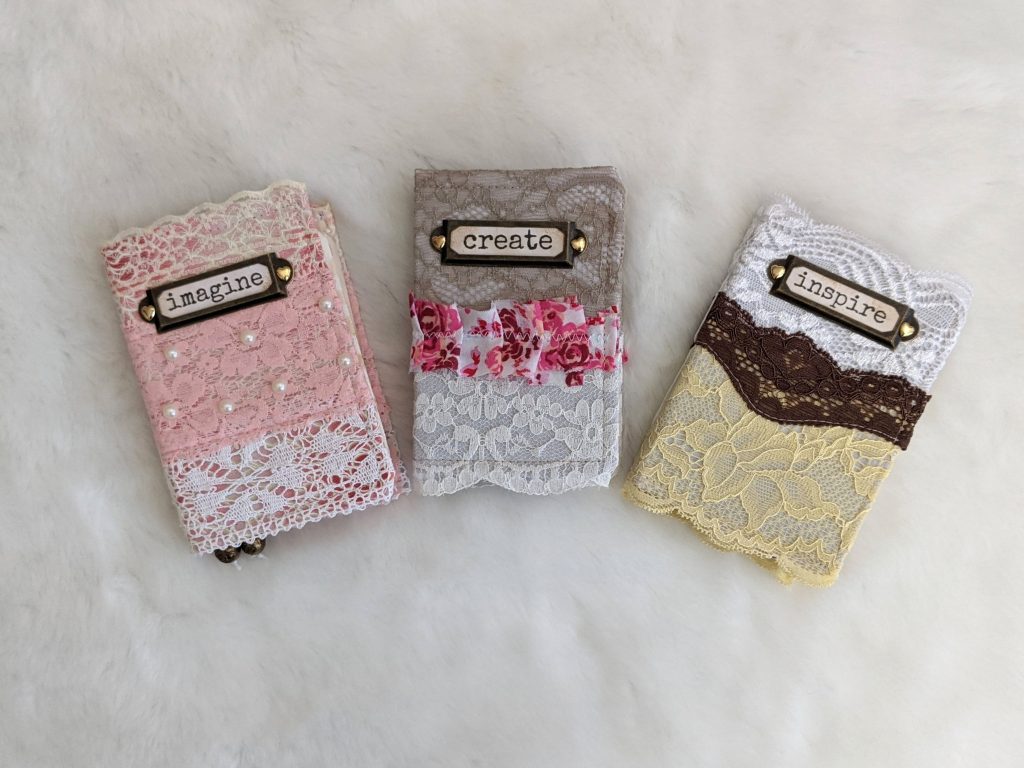 Repurposing old books into junk journals is super popular (and just so happens to also be my favourite way of making them too!)
You can buy empty book covers on Etsy, which are perfect for junk journals. You'll need to either glue or stitch pages together yourself, but once you have your signatures ready to go, you can simply glue them inside the empty book cover.
You could also stitch your signatures straight into the cover to have an exposed spine – it's completely up to you!
Be sure to go for vintage books for the extra wow factor!
What about if your book doesn't have a spine? You can still use the book boards to make your junk journal.
You could cover them with fabric or vintage wallpaper and add your own spine, or you could go for a shabby chic look and forget the spine altogether.
RELATED: MINI LACE JUNK JOURNAL FLIP THROUGH | JUNK JOURNAL IDEAS
I made one by glueing all my pages together in interesting ways to create fold-outs and secret pockets (a bit like a Mauraders Map) and then I simply glued the signatures onto each book board. The book boards I had were simply too beautiful to waste or hide and I just adore how my journal turned out.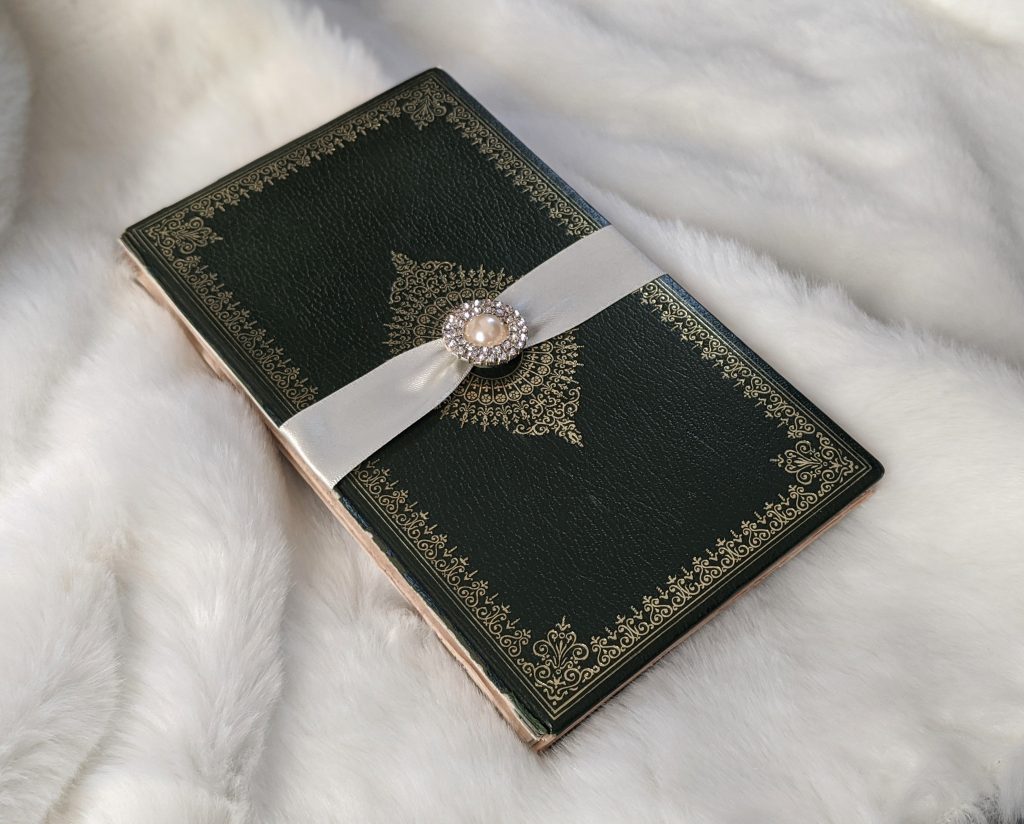 Sewn junk journals
If you don't want to use old book covers or book boards, then another popular way to make junk journals is by sewing all your pages together – including book pages as the covers.
I'm personally less of a fan of these types of junk journals as they don't seem to stay shut when you're finished with them – unless you add a clip or some ribbon to keep them closed. But that's just my personal preference!
RELATED: The Intriguing History Of Junk Journals
Themed junk journals
A lot of junk journalers also choose specific themes for their junk journals where all the pages and ephemera match cohesively throughout the journal.
Themes such as bohemian, butterflies, birds, flowers, Edith Holden and Jane Austen are some of the most popular ones.
RELATED: Botanical Boho Junk Journal Flip Through | Junk Journal Ideas
To discover even more types of junk journals, take a look at my other blog post >>
Junk journal supplies shopping list
Now you know what a junk journal is and what it's used for, you might be wondering what to put in a junk journal and where to get the best junk journal supplies from. 
Fear not – I have the answers!
My (and most others) go-to place for junk journal supplies is Etsy. It's an absolute gold mine of genuine vintage and antique papers and other interesting ephemera for you to use in your junk journal.
Not sure what to buy first? Here's a handy junk journal shopping list with links:
If there's a particular theme you're after, then try searching for themed ephemera packs on Etsy as well. Butterfly ephemera, bird ephemera and botanical ephemera are all popular choices. You could also look for a specific season such as spring-themed ephemera.
Psst! Did you know I sell my own junk journal supplies via Etsy as well? Take a look at my shop here.
RELATED: Junk Journal Supplies List & Where To Find Them
And finally, if you want something really special for your junk journal (and you love nature), then try to find some Edith Holden book pages while you're at it. They're the most beautiful book pages I've ever seen and they're super popular among junk journalers, which means you'll likely always be able to find them on websites like Etsy.
Don't forget you can also "favourite" your Etsy finds as you search for them using the heart icons next to each listing. You can even create lists to keep everything organised. Take a look at my profile to see what I mean. You could have one list for book pages and another for ephemera, for example.
---
So, have I piqued your interest in junk journaling? Stay tuned for my next blog post, which will be a tutorial on how to make a junk journal from a book!
New to junk journaling and want to learn more? Check out my A-Z of junk journal definitions, terms and phrases.
Did you like this blog post? Pin or bookmark it now, so you can read it again later!