This blog post may contain affiliate links, which earn us a small amount of commission if you buy something through them - at no extra cost to you.
Looking for an example of a junk journal folio? Read on to see my flip through video of a lapbook folio I made recently, which was also completely upcycled!
The Inspiration & Story
For many years, my favourite pastime has been upcycling, which is probably yet another reason why I love junk journals so much.
One of my Christmas presents last year was a fold-out planner. It had sticky notes, a to-do list and a policy envelope inside.
So, what was my first thought?
Why, upcycle it, of course!
I knew instantly that I wanted to turn it into a flip-out folio of some sort. But I was already in the middle of a couple of projects (a winter junk journal made from sweet wrappers and this gorgeous wedding junk journal), so I put this particular project on the backburner.
Until I reached an incredible milestone on my YouTube channel – 1000 subscribers!
Once I'd gained over 900 subscribers, I started thinking of what kind of giveaway I could do once the 1000 figure rolled around. I wanted to celebrate hitting my milestone and to say thank you to everyone who's supported me on this journey.
I remembered the planner and thought "That's it! That's the one! That's the project!"
Although the project didn't quite go according to plan (I'd initially wanted to have a franken paper notebook inside the folio), the rest of the project far exceeded my expectations.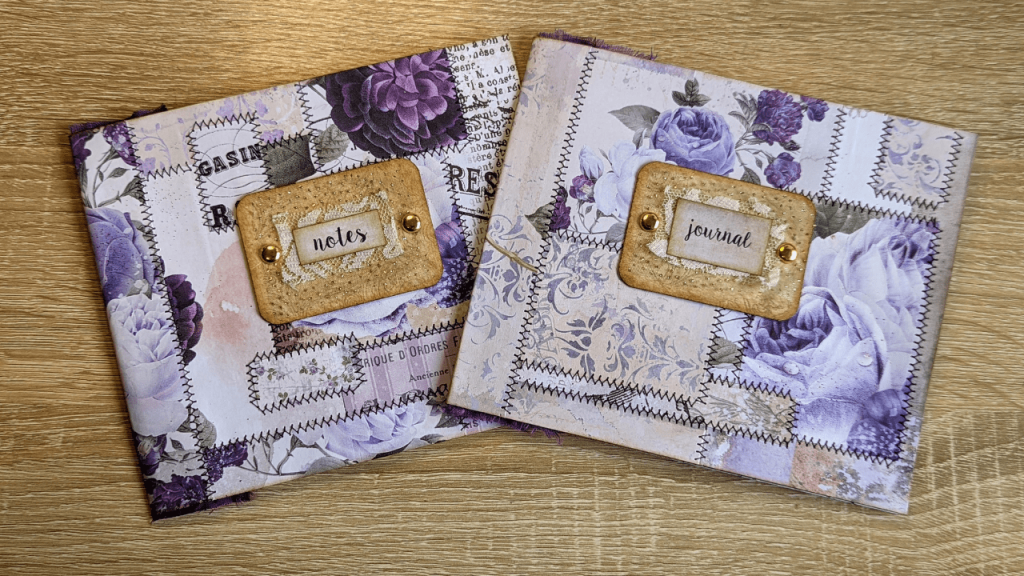 I loved this project so much as it gave me the chance to make lots of ephemera for it from genuine trash/junk. I used junk mail envelopes, a leftover part from a board game, a Terry's Chocolate Orange box and much more! See how I made the pieces below in this video.
I love how this folio turned out but making it was also very different from other junk journals I've made in the past.
This folio felt much more "modular". As in, I could pick it up here and there and make a section of it and then just glue everything in once I'd finished making the ephemera. I don't know what it was about this process; it just felt different.
And now I'm hooked!
I absolutely love making folios and flip-outs, so watch this space for many more junk journal folio and lapbook projects to come.
RELATED: 20 Genius Ways To Upcycle Old Books
Upcycled Junk Journal Folio Flip Through Video
Take a look at my video on Youtube to see the flip through of my totally upcycled junk journal folio.
Please note that I also made this folio almost exclusively on video! You can see the full playlist here.
The Details
Love watching junk journal flip through videos? Here's another one; this time for my wedding junk journal, which also featured lots of lace and pretty papers.
The Verdict
Would I make a flip-out folio out of an old planner again? Would I make another junk journal folio full stop?
Maybe. And definitely!
Now, I'm not going to actually go out and buy a planner to turn it into a folio. But, if one appeared in my craft room again, then I'd definitely give it another go.
And I would 100% make another junk journal folio. I already have a few envelope folios planned, as well as an altered file folder… and I can't wait to get stuck in!
As always, I'll keep you posted.