This article may contain affiliate links, which may earn us a commission - at no extra cost to you - if you use one of our links. Please see our disclosures page for more information.
If you're looking for some of the best gifts for journalers that they're sure to love, then look no further! Here's my pick of over 20 journaling gifts you might not have thought of yet – and to suit all budgets!
I've been making and writing in journals for nearly three years now and I must say, I would love to receive any one of these gifts. So, I hope the journaler in your life will love these gift ideas just as much as I do!
My Journal Lovers' Gift Guide At A Glance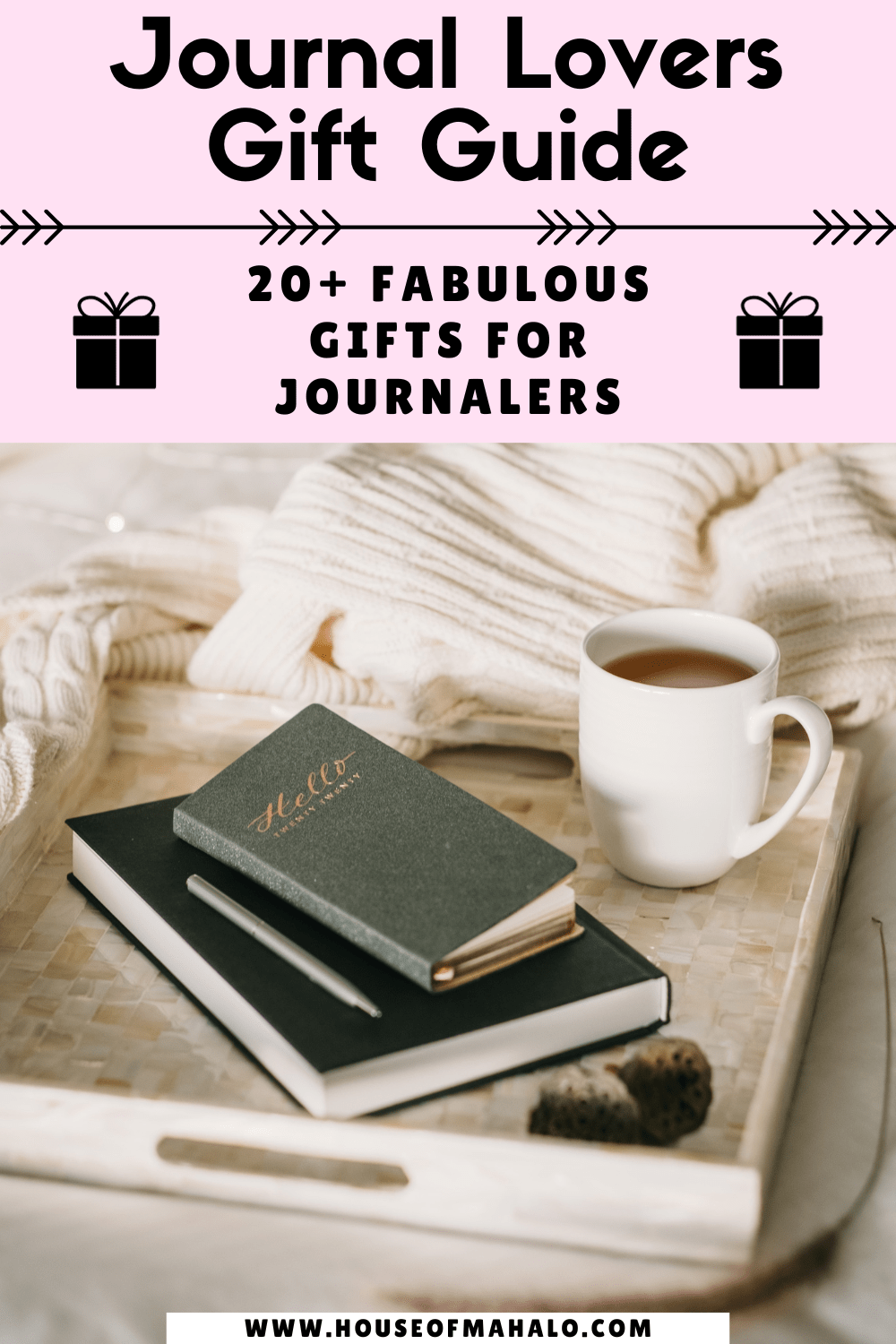 If you're in a hurry and don't have time to read the full blog post, then listed below are all the gifts I've mentioned so you can see them at a glance.
Treasure Bookmaking by Natasa Marinkovic
Creative Journaling by Renee Day
How To Bullet Plan by Rachel Wilkerson Miller
DIY journal gift
A journaling workshop, class or retreat
Practically anything from my journal supplies list
BONUS: DIY wrapping paper
20+ Best Gifts For Journalers They'll Love
Finally, if you'd like to know more about why I recommend each of these best gifts for journalers, then here's what I have to say about them.
1. Handmade journal or notebook
Where would a journaler be without their journal? For an extra special gift, have you thought about making them a beautiful journal from scratch?
Not only will they find this gift practical, but they'll also treasure it so much more than just any old journal or notebook.
If you've never made a journal before, then there are lots of ways to make them. I make junk journals so my advice on this website and my YouTube channel is focused on that type of journal.
But you might also find these resources helpful:
RELATED: DIY Travel Notebook Set – Upcycled Passport Holder Idea [Video]
2. Shop-bought journal or notebook
Of course, if you don't have time to make a journal or notebook, then the journaler in your life will still love a new journal that you've handpicked just for them.
Maybe they have a favourite colour? Or maybe they use their journals in specific ways such as bullet journaling or manifesting their hopes and dreams?
Given journaling is so popular (yes, even today in a world full of technology), you'll find all kinds of journals to suit who you're buying for.
To help you narrow it down, here are some of my favourites:
Psst! Did you know I also sell my journals on Etsy? Why not favourite my shop so you can get notified whenever I list something new?
3. Speciality pens or a calligraphy set
Just as your favourite journaler needs a journal to write in, they also need pens to write with.
Of course, you could buy them any old pen set. But for an extra lovely gift, why not consider buying them a set of pretty or special pens such as these personalised diamond pens?
Or maybe they'd enjoy learning calligraphy? Here's a gorgeous calligraphy set to get them started, which even comes with a custom journal and feather pen.
4. Wax seal kit or accessories
Speaking of calligraphy, do you know what would go really well with that? A wax seal set like this stunning one.
Journalers can use this gift in various ways. Maybe they want to use wax seals in collages inside their journals?
Or maybe they're like me and they love old-fashioned or vintage things? Either way, they'll have great fun with a wax seal kit.
You could even choose a wax seal stamp to suit what they love most such as a leaf stamp for nature lovers or a heart stamp if you're buying a romantic gift for them.
RELATED: Quick & Easy Regency Letter Folding Technique (Jane Austen's Method!)
5. Journaling accessories
Aside from pens, the journaler in your life probably also needs accessories to help them make page spreads they can be proud of.
Perhaps you could bundle together a few small accessories from the list below:
6. Bookmark or page placeholder
If they write in their journal every day or week, then they'll probably find a bookmark or placeholder useful to help them get to their next page quicker.
You could make your own such as these book spine bookmarks or a cross stitch bookmark if you enjoy sewing things by hand.
Alternatively, you could just buy one. Here are some of my favourites I've found so far:
RELATED: DIY Book Spine Bookmarks – Quick & Easy How To!
7. Ephemera bundles and books
If they're into junk journals, art journals and collaging, then they'll love receiving some inspiring ephemera bundles or books.
If you look for ephemera bundles they can cut up to use in their collages then that will be a great gift. Or they might find it inspiring to receive handmade ephemera they can use in their journals.
You'll find various ephemera bundles on Etsy. You can also buy ephemera books such as this book of vintage book lover ephemera and this ephemera sticker book.
RELATED: What is Junk Journal Ephemera? Your Ephemera Questions Answered!
8. Vintage ephemera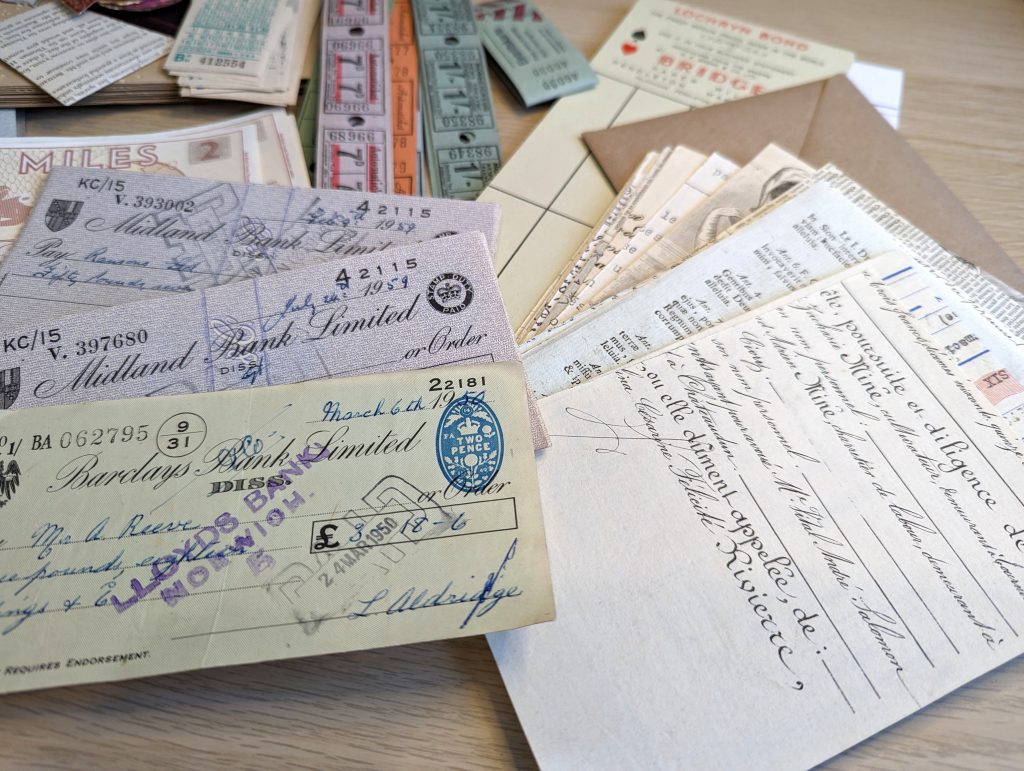 Speaking of ephemera, if they enjoy making or writing in vintage-themed journals, or they just like old things, then they'll love a bundle of vintage ephemera.
From vintage book page bundles like these to vintage wallpaper scraps like the ones I sell in my shop, you have plenty of options.
I usually find my vintage ephemera on Etsy or eBay, so it's well worth searching on those sites first.
9. Vintage books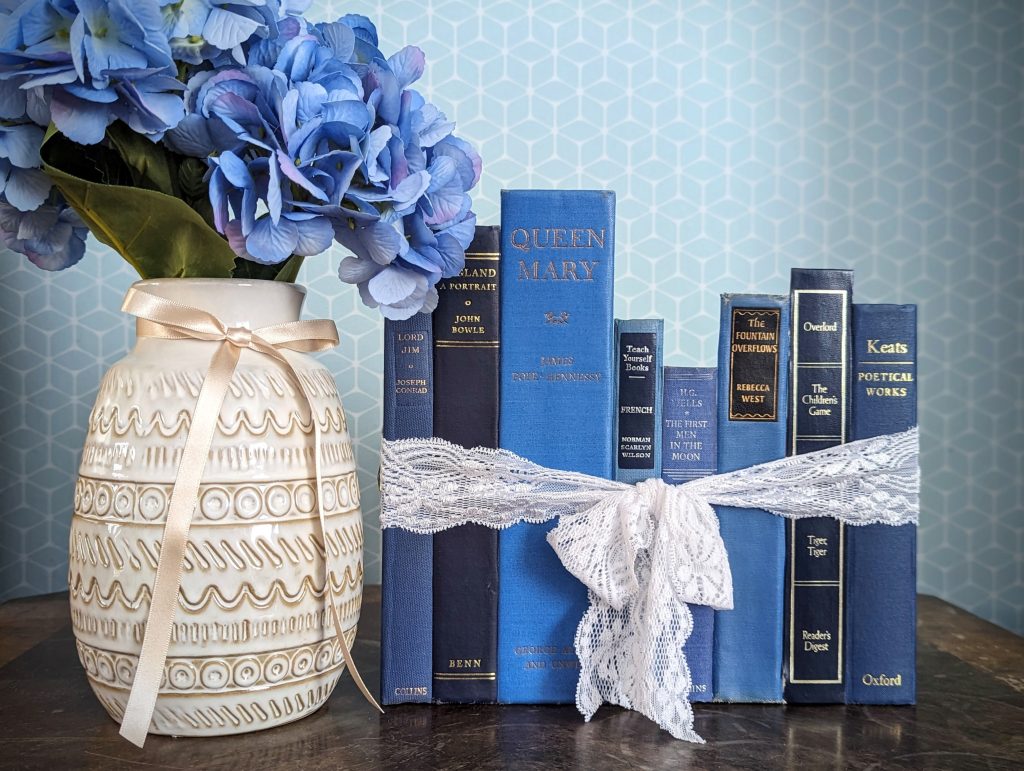 Or why not buy them some vintage books they can use for their collages and journals?
You can find vintage books in many secondhand bookshops or online and they don't have to cost the earth.
I'd suggest buying them two or three books to give them enough variety. Plus, this will keep them going for several months so it's a gift that keeps on giving.
10. Books about journaling
Speaking of books, they might also enjoy reading books about journaling – to get tips and advice as well as inspiration.
Here are a couple of books I recommend:
11. Journal prompt lists and prompt cards
Sometimes it's hard to know exactly what to write in a journal – especially if you get bored saying the same kind of thing over and over again.
This is where journal prompts come in! They can often "prompt" you into writing something new and unexpected.
Maybe you're also a journaler and already know of some inspiring journal prompts. Why not slip these into a journal or package them up with another gift from this list to inspire your friend or loved one?
Alternatively, you can use my journal prompts list for inspiration. You can find it here as well as a handy printout you're welcome to use for your gift.
You can even buy journal prompt cards such as these LSW Mind Cards and this self-discovery card deck.
These are especially fun as they encourage writers to draw a card for the day, week, month, etc and they then focus their journal entries on that particular prompt.
RELATED: 52 Junk Journal Prompts To Help You Write In Your Junk Journal
12. Writing-themed jewellery
If they have all the journal supplies they could possibly want for now, then it's time to think outside of the box!
How about some journaling- or writing-themed jewellery for a unique gift idea?
Here are some fabulous examples I've found online:
13. Storage boxes and desk organisers
Of course, if they have a ton of journaling supplies and accessories, then they're probably also crying out for some kind of organisation system.
Seriously, organising craft supplies is like an entirely separate hobby!
Especially for journalers, they'll probably find the following most helpful:
RELATED: Junk Journal Supplies Organization Video Series
14. Journaling subscription box
Of course, there's no denying that new craft supplies are hella inspiring… no matter how much we might already own!
Why not treat them to a journaling subscription box where they can enjoy brand-new supplies every month?
You could try a one-off subscription, a 3-month subscription or even a longer one for 6 months or an entire year. This is quite literally the gift that keeps on giving!
I especially like this subscription from Your Creative Studio, which is very good value for money and contains unique items designed by them.
15. DIY journal gift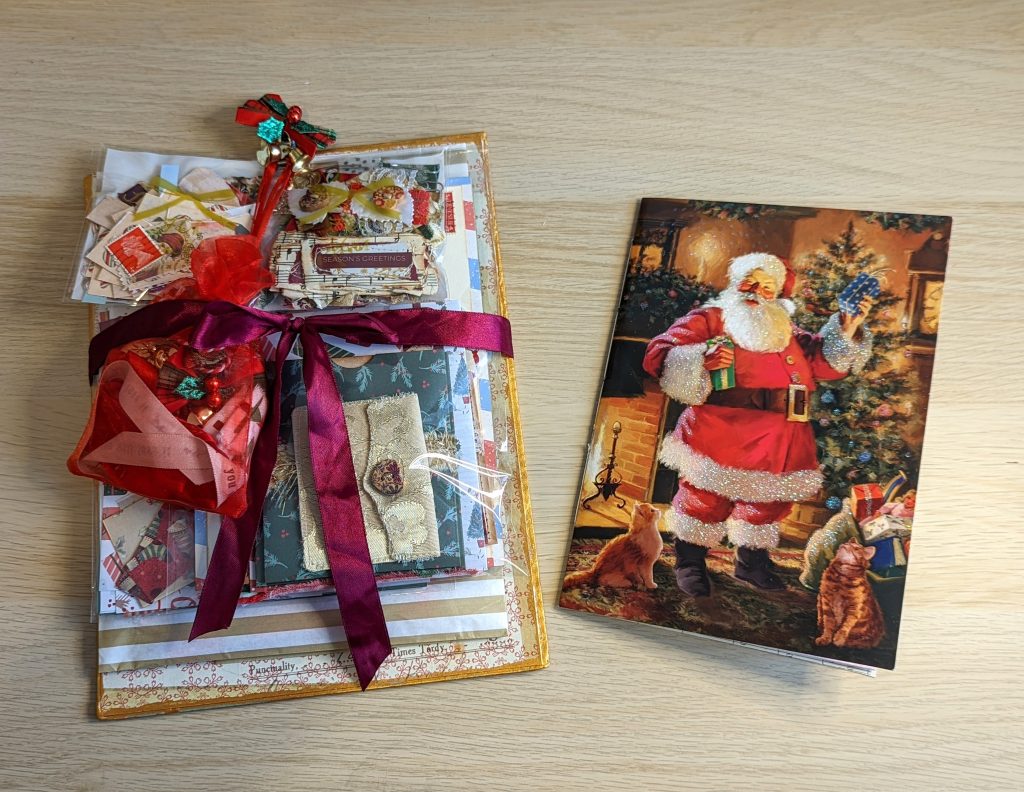 Okay, so this gift idea is probably my favourite! I'm a total sucker for DIY gifts. So are many of us to be fair.
And you could easily put together your very own DIY journal gift. Grab a gift basket or pretty box and fill it with various small gifts such as a journal or notebook, a pretty pen, washi tape and stickers, a candle, cosy socks and some individually wrapped tea bags.
And hey presto! Your friend or loved one receives a thoughtful gift they can use for all their journaling needs.
Or, if you want to get a little more crafty with your DIY journal gift, then check out my video for a clipboard gift I made by upcycling a book cover and attaching various journaling supplies to it.
16. A journaling workshop, class or retreat
While writing in a journal is a great time for self-reflection and quiet time, it can also get a little lonely.
Maybe the journaler in your life would enjoy getting together with some like-minded people at a journaling workshop, class or retreat.
Have a look online to see what's happening in your local area or in a city they might enjoy spending a few days in.
17. Candles and aromatherapy gifts
Whenever I'm making journals (or writing in them!), I love having a candle burning (at a safe distance).
Journaling is a relaxing hobby in and of itself, but candles and aromatherapy make it even more so.
Here are a few of my favourite shops to buy this kind of item from (especially for gifts):
18. Cosy Hygge gifts
Alongside candles and aromatherapy gifts, you might also enjoy choosing a soft cushion or blanket your journaler can cuddle into when they're writing. Or maybe you could buy them a fluffy pair of socks to wear?
I call these "Hygge gifts" and they really help make the journaling experience extra cosy.
19. Comfy chair with lumbar support
Speaking of comfort, if you want to splurge a little on the journaler in your life, then a chair with lumbar support will probably benefit them (and their back health!)
Here's the one I use. I used to have very bad back problems, but they've almost completely gone away since using this chair.
20. Practically anything from my journal supplies list
Still feeling stuck for gift ideas? Why not check out this list of supplies I use when making my junk journals? You might find some more ideas there.
I've divided the list into two categories: "essentials" and "nice-to-haves".
I'm sure the journaler in your life will appreciate anything mentioned on that list (as well as the various gifts I've mentioned above).
21. Gift cards and vouchers
Of course, if you're really stuck for ideas, or you've left things to the last minute, then a gift card or voucher will be your saving grace.
I recommend buying them a gift card from Etsy or Amazon as these websites will provide your journaling friend or loved one with the most choice.
Bonus No.1: Make journal-themed wrapping paper
If you're feeling crafty, then maybe you fancy making your very own journal-themed wrapping paper and gift tags to go with your special gift.
You can use practically anything, but one of my favourites is book page wrapping paper! Here's my quick and easy tutorial to show you what to do.
Bonus No.2: How to find more journaling gifts
Finally, if you're after even more journaling gift ideas, then here are some resources to help you out:
And if all else fails, why not browse through Etsy's picks of gifts for him, her and friends to help you find something else they'll love?
---
And there you have it – 20+ fabulous gifts for journalers they'll actually want. I hope you've found this list helpful and packed full of ideas just in time for Christmas and/or that special someone's birthday!
Did you like this journal lovers' gift guide? Pin it now so you can shop, shop, shop later!