This article may contain affiliate links, which may earn us a commission - at no extra cost to you - if you use one of our links. Please see our disclosures page for more information.
Important Disclaimer: Before I begin, I must tell you that I'm not a business consultant. I've simply tried the ideas I've shared below and been able to make money from crafting for several years, so I wanted to share what's worked for me in case it helps you as well.
Another important note is that as with all things, what works for me, may not work for you and success is never guaranteed.
But if you want to make money from crafting, then my advice will always be to go for it! While I appreciate not everything works out, you'll never know unless you try.
Either way, I hope my tips and advice in this blog post will help guide you on how to make money from crafting. Good luck!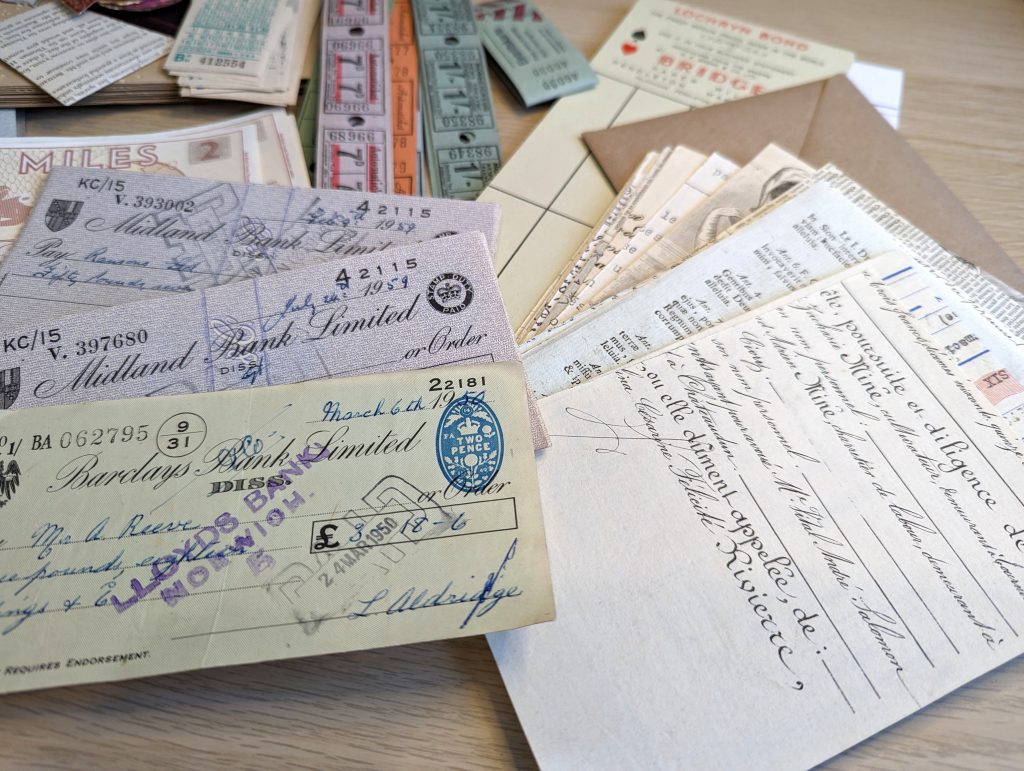 So, what do I know about making money from crafting?
My husband and I have both been making money selling our crafts for nearly 3 years now – and between us – we've achieved well over 4,000 sales.
Scott's also been a 'Star Seller' on Etsy for over 2 years, which – trust me – isn't easy.
While I've made well over 40 journals and folios by now; most of which I've sold on the first day of listing them, or certainly within a few days.
But that's not all!
I also make money with this craft blog you're on right now and via my YouTube channel thanks to ad revenue, affiliate marketing and brand sponsorships.
And I'm confident that – one day – I'll be able to reach similar levels of income that I get from our travel blog (Wanderers of the World).
Although I thank my lucky stars every day that Scott and I are well on our way to making our dreams a success, I know part of that success comes from my experience and knowledge in business and marketing.
I have a degree in business, and since graduating from the University of Plymouth with a 2.1 and honours in 2012, I spent the next seven years working my way up within the retail, ecommerce and marketing industries before going at it on my own.
You'll actually find some of my advice on many reputable retail and ecommerce websites as shown in my freelance writing services page on my other blog. Although those articles are aimed at larger businesses, you may still find some of the advice helpful.
But for those of you who want to make money specifically from your crafting business, read on for my top tips.
How To Make Money From Crafting: 10 Tips & Ideas To Try
1. Make more sales with a niche idea… but don't niche down too much!
There are plenty of blogs and videos out there that discuss "the most popular crafts to make and sell" or some such thing. But there's a problem with this.
If you go into too crowded a market, you'll face stiff competition. And as a new business? That can be tough!
When I first launched my Etsy shop, I was trying to make money from selling handcrafted home decor items, embroideries and cross stitches because this was what I knew and was good at making at the time.
Not only were these products too broad, but lots of well-known and larger businesses already had lots of sales, loyal customers and a stellar reputation with their versions of similar products.
Although I did make a little bit of profit, it wasn't until I discovered a proper niche that I started seeing real success.
In my case, I'd found an area that was niche enough to allow me to get a foot in through the door. But also popular enough that plenty of people are looking for my products alongside related items.
It's all about finding the balance between having a niche and something that's still regularly searched for. Granted, this can take time and research, but it may just be worth it in the end.
It's also far easier for you to generate more sales when you focus on a specific area or category of products. 
When someone's browsing my shop, they're much more likely to buy multiple items in one go (or come back for something else later) because my products are related to each other.
But if you have lots of random items, you may only sell the odd product here and there, which is probably not going to be enough for you to quit your day job and go after your dreams.
2. Use online marketplaces and craft fairs to sell your handmade products
I've already mentioned selling your crafts on Etsy because that's where my husband and I have both found success.
But there are some important things to know about selling on Etsy:
The Etsy algorithm favours action! Etsy will favour you in the search results when your products see action. Selling an item, updating stock levels, dispatching items and adding new items to your shop will help you no end. Don't be surprised if you sell a product and then suddenly get an influx of sales for that item afterwards. It's weird to see but it's just the algorithm recognising your great products and shop. 
Stand out from the crowd. Especially if you're selling something popular or similar to other sellers. Don't underestimate the power of a good thumbnail photo and find ways to stand out through your packaging, customer service or even gift wrap.
Learn about the 'Star Seller' program. One day, Etsy might start showcasing 'Star Sellers' more than other sellers. You need to meet certain thresholds to be considered and it's tricky – but still possible to achieve. At this point, it's supposed to help you show that you're a reputable, trustworthy seller.
Keep on adapting. You'll come across a lot of change on Etsy and increased competition. Buyer behaviours are also always changing. Be prepared to update your listings and products over time. Go with what's working, ditch what's not and keep growing your shop.
Alongside Etsy, you might also want to look into the Amazon Handmade marketplace, eBay and even local or national craft fairs.
My husband has had mixed results from craft fairs for his 3D-printed products. Often these take a lot of time to set up and actually do, which can quickly eat into your profits.
As per my first tip, he's seen more success at niche craft fairs, which are either themed around a particular type of product or a specialist event.
This allows him to focus on products that are especially enticing to the customers who are actually attending these events.
3. Learn about Search Engine Optimisation (SEO) to help you sell more
If you choose to sell your crafts online, then you must learn about Search Engine Optimisation (SEO).
While there's far too much to cover in this blog post, there's plenty of information about SEO online. I've linked to some excellent resources later on in this blog post.
SEO is all about optimising your work for search engines. So when someone's looking for an item you're selling, ideally, they'll find you and not your competitors.
SEO works for most platforms and will give you a leg up when it comes to making money from crafting.
Think of it like this. Practically every platform you see online has a search function. You want to be at the top of those search results, right?
So, learn about:
SEO is the main reason why Scott and I have as many sales as we do.
We've applied similar principles to optimise our Etsy listings, my YouTube videos and Pinterest pins as I have with both of my websites.
My travel website, for example, has over 80,000 views every month. And that's despite everything that's been going on these past few years. While this blog you're on right now has over 20,000 views every month despite being a small site.
I hope that shows the power of what good SEO can do for you and your business.
4. Sell directly to your social media followers and email subscribers
While Etsy and other similar platforms are great starting points, they can end up costing you quite a bit in fees – especially since Etsy increased its fees in 2022.
If you're able to, I'd recommend selling directly to your social media followers and email subscribers.
Not only can you sell your items faster in some cases, but you'll also save a big chunk of change in fees.
In my experience, YouTube and relevant Facebook groups are particularly helpful for building a community around you who want to own your handcrafted items.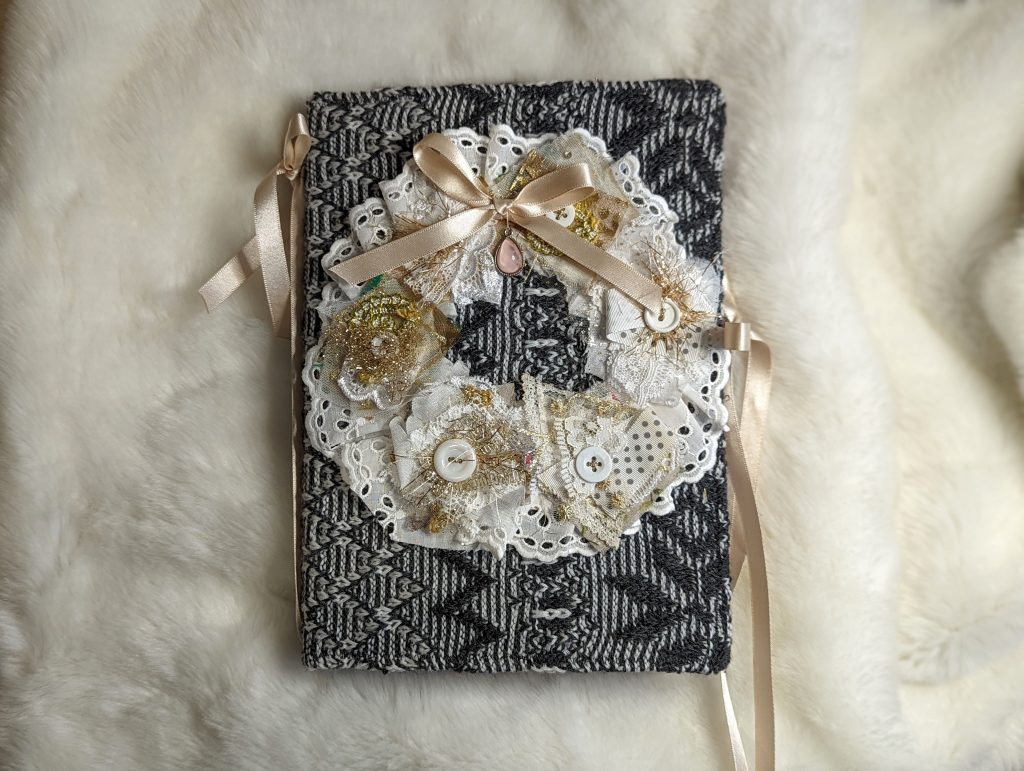 Not all Facebook groups will let you share your shop links, but some do. Check the group rules before posting!
But as with all things, your customer base might be different. Maybe they use TikTok more, for instance?
Find out where your audience hangs out the most and start being more active there.
But don't let it consume you! Social media is just one part of the puzzle of selling handmade products.
Psst! If you sell handmade journals or ephemera, then why not join the Facebook group that I run with a friend? You're welcome to share your shop and social links in our monthly "Shop Share" thread.
5. Sell craft supplies on the side
Have you thought about driving extra sales by selling craft supplies on the side?
Maybe you make beautiful handmade notebooks. Why not also sell bookmaking kits to make some extra money?
Or maybe you sell hand-sewn items like clothes or bags. Why not put together some "inspiration packs", which contain different fabrics, trims and embellishments so others can have a go at creating something themselves?
You're allowed to sell supplies on Etsy, for example, so there's no reason why you can't stock your shop with both handmade items and craft supplies. 
This is especially helpful if it's cheaper to buy items in bulk because you can sell any surplus supplies in your shop for others to use.
6. Consider passive revenue streams related to your crafting
Multiple income streams are essential for a lot of online businesses – and your crafty business is no different.
While making items and selling supplies are "active" forms of income, have you considered setting up some more "passive" forms of income to run in parallel with everything else you're doing?
Create a craft blog (and get clued up on SEO) and you could be making money in your sleep through ads, affiliate marketing and even sponsored content with brands and companies you like.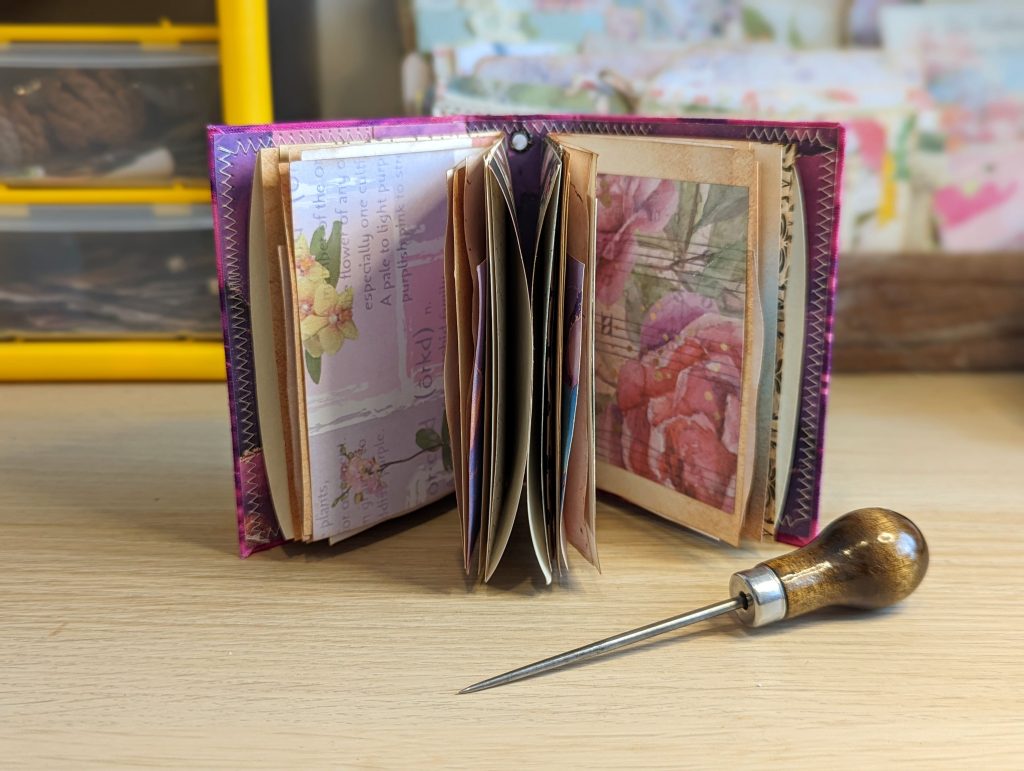 For these revenue streams to truly pay off, you'll need to grow your readership, but it's well worth considering. Optimising your blog for search engines and social media can certainly help with that!
Making money from craft blogging is a large topic, which I will address in another blog post in the future. So stay tuned for that one!
For now, I'll just say that I highly recommend this affiliate marketing course from Passive Income Superstars.
After following her advice for my travel blog, I consistently earn a good income every month from affiliate marketing alone.
And I'm applying similar principles to my House of Mahalo craft blog. It has already started to pay off despite this being a relatively new endeavour for me.
You can also set up ads on YouTube and work with brands and companies in exchange for blog posts and social media or video content.
You can even use affiliate links in your video descriptions and comments!
There are just so many possibilities with passive income – especially when you're an expert on a particular niche or topic.
And – of course – if you're spending hours crafting something unique, you probably have a lot to say and teach about it, am I right?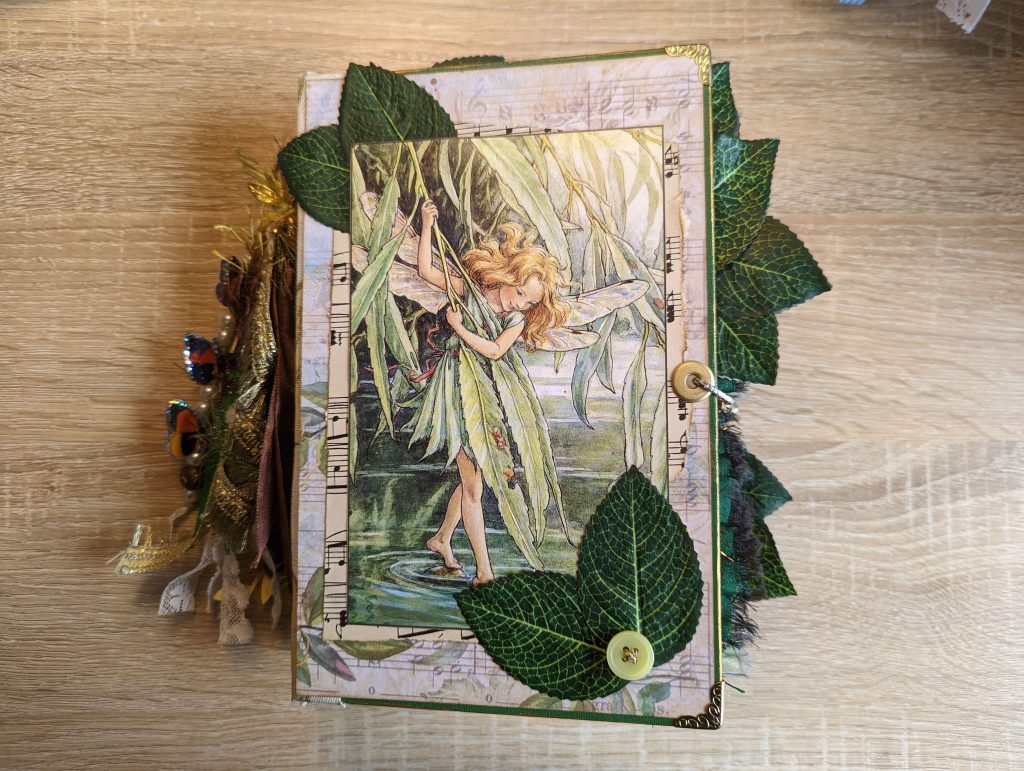 To run ads on YouTube, you need to meet specific ad requirements. But once you've found the right audience on YouTube, you'll hopefully be making big strides towards monetising your channel.
Take me, for example. I started working properly on my YouTube channel in October 2021 and I've been earning a consistent income every month from ads since March 2022.
I also earn consistent money from affiliate marketing every month, which mainly comes from recommending junk journal digitals I use in my projects.
And this is with a relatively small audience! I'm sure you can appreciate how this can scale up nicely with time and growth. 
Ultimately, should one income stream disappear or drop, you have others to fall back on!
7. Adapt your pricing model to grow with your business
As a new business, you may need to start with lower price points than you think.
I'm not suggesting you operate at a loss, so do keep an eye on that. But lower prices may enable you to gain some initial sales and positive reviews.
This could help you to develop a reputation, and as your business and reputation grow, you can start to increase your prices accordingly.
Keep an eye on demand. Should sales slow down, then discounts, promotions and sales may help you to increase the excitement for your products again.
And as demand increases, you may need to increase your prices to slow things down a little.
Sometimes running a crafting business can feel like you're walking a bouncy tightrope. But it's all part of the fun and you'll certainly learn a lot throughout the process.
8. Offer a range of products and prices so you can sell more
People have different budgets on what they can spend their money on – especially if you're selling "lust-haves" rather than essentials.
To get a bigger slice of the action, you might want to consider offering a range of products and prices.
My husband, for example, sells multiple sizes and colours of each of his products. So, should someone only want to spend a little bit of money, they can buy a small version. Whereas someone who wants to splurge can opt for a large or extra-large version instead.
As for me, I naturally sell journals that took me multiple hours to make for a larger price point than small folios that took me less time and supplies to make.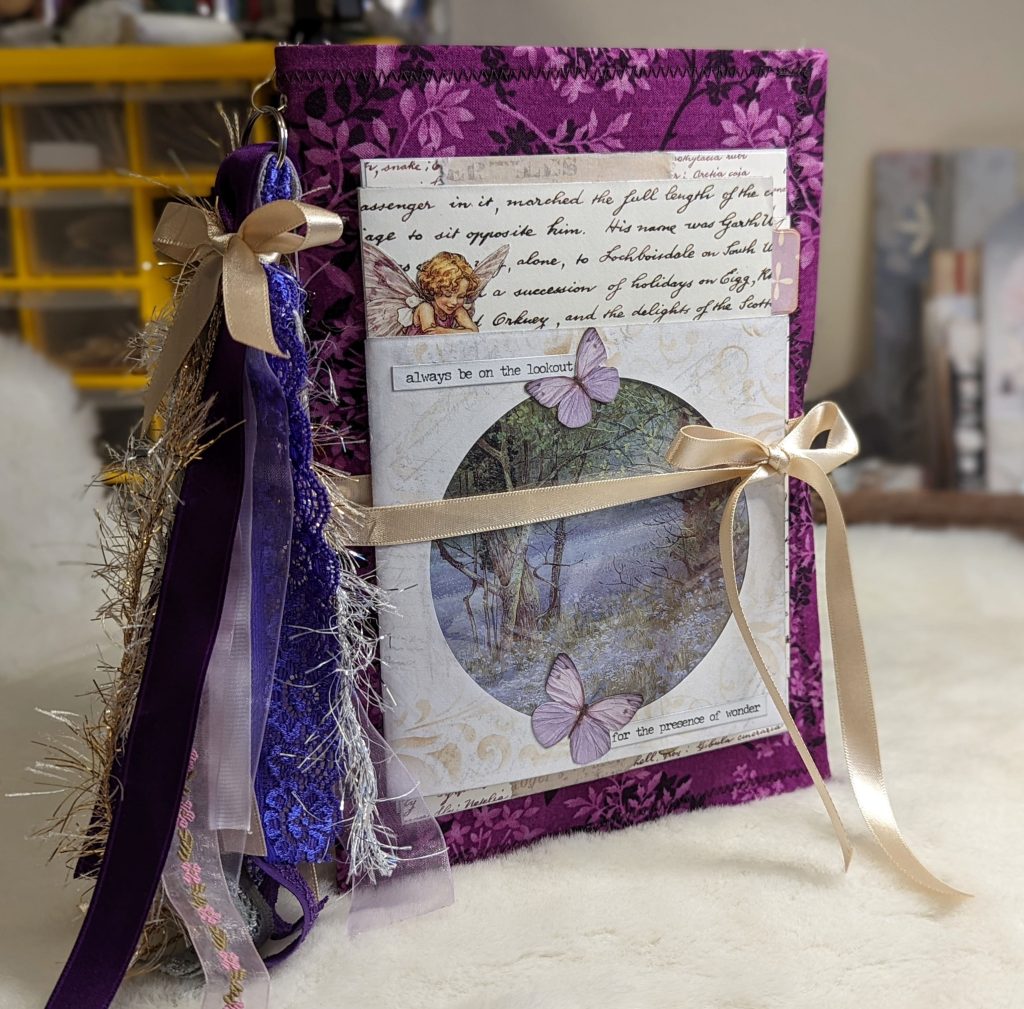 I also sell handmade journal ephemera, which is helpful to those who want to buy my products but who are comfortable with making their own journal to keep the pieces in.
By offering a range of products and price points, customers might also buy multiple items from you in one go.
Even more so if you run an offer like "Spend over £10 and get free shipping" or "Spend over £15 and get 10% off".
9. Create a membership or donation site
Sales are also only one part of the puzzle when it comes to making money from crafting.
If you have a loyal audience who love your work, they may also want to support you in other ways. Consider starting a Patreon membership or setting up a donation site like Buy Me A Coffee or Ko-fi.
While my income from these sites is relatively small, the money helps me to pay for essentials like glue and paper.
Psst! Here's a link to my Patreon where I offer freebie digitals, exclusive videos and handmade happy mails.
10. Always follow your passion!
But – perhaps most importantly – passion trumps all!
If you're passionate about something enough then your customers and audience will find you.
Also, should times get tough and you start to see your sales drop, then your passion will be the thing that keeps you going every single day… and hopefully, on the road to success!
---
And there you have it! My tips and advice on how to make money from crafting. Scott and I wish you all the luck in the world to go out there and crush it. If you've got any questions, then drop me a line in the comments below and I'll reply ASAP.
Did you find my tips helpful? Why not pin or bookmark this blog post now, so you can refer back to it later?